Where are you Leopold? The Invisibility Game by Michel-Yves Scmitt and Vincent Caut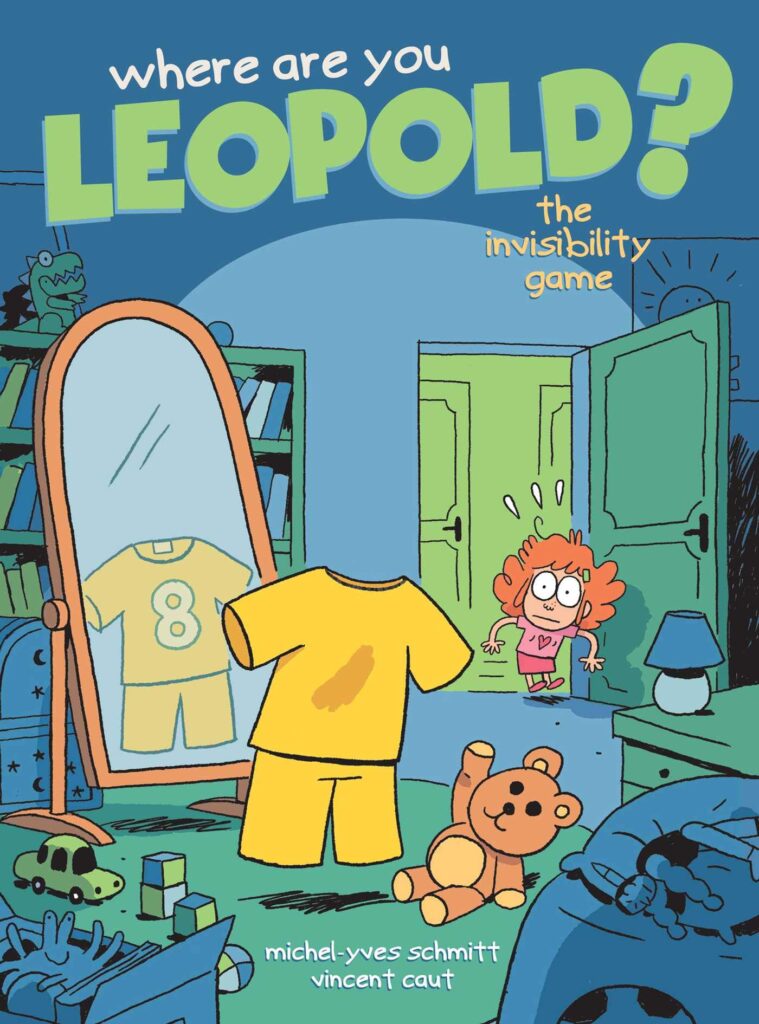 Leopold discovers he has the power to become invisible. He and his older sister Celine have various funny adventures as he uses his power in different places (home, school, just walking around). Leo's nemesis is Alice, whose dog Scanner can find Leo even when he is invisible. Will Alice reveal his secret? Will Leo be discovered by someone else? Read to find out! First in a series. 
Perfect for fans of Dogman and other goofy graphic novels!