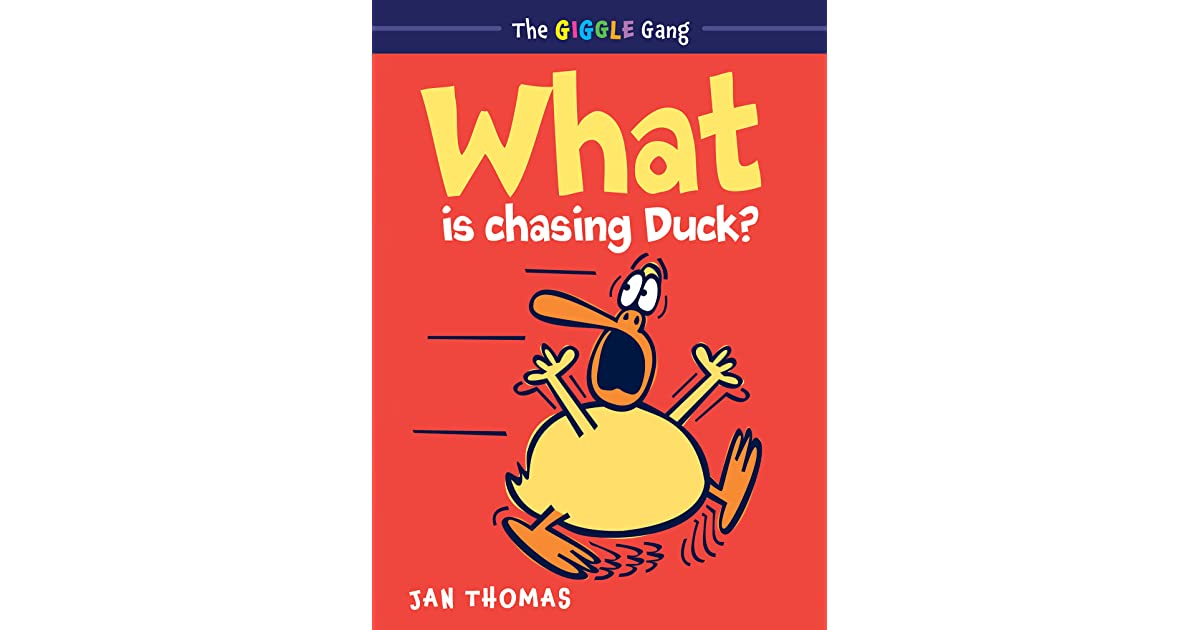 What is Chasing Duck? by Jan Thomas
A delightful, silly, cumulative story. Duck is being chased by something and runs away as fast as he can. Sheep and Donkey are scared too so they run with Duck. What creature could possibly be chasing them and why? Read the story to find out! Perfect for fans of Elephant and Piggie and other funny early readers.
What is Chasing Duck? is on the 2021 Monarch book list, an annual list of books for K-3 students created by Illinois librarians. Students all over Illinois read books from this list during the year and get to vote on their favorites. We have a display with all the 2021 Monarch books in the Youth Services Department, come check it out and read some excellent books!
Review by Anne W.