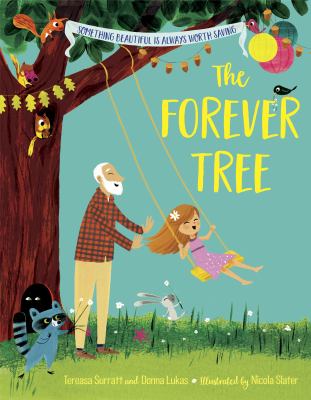 The Forever Tree is a true tale about the importance of a special tree, a specific tree, one that has captivated wilderness critters and children alike. It is a story about the fondness for the wonderful things around us, and the beauty of pulling community together.
 So here we find ourselves, in the middle of story, in the quiet of the forest…. And we can see that many of the surrounding woodland animals built their homes inside this magnificent tree, and children play around the tree for fun. They all made this tree a part of their special community. However, as many years passed by, the tree became unhealthy.  
Nobody wanted to see the tree go away, so the wilderness animals and families from all around got together and helped to save their beloved tree. They promised each other that their tree would "stand forever, strong and tall and proud". See what happens when community shares a  belief  that something beautiful is always worth saving. From simple acts of love, something new and wonderful can always grow.
Book reviewed by Darice C., Youth Services Assistant