by Terry Fan and Eric Fan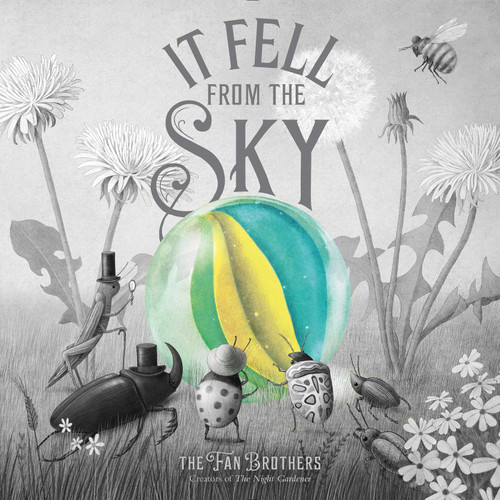 A wonderful thing falls from the sky on a Thursday. The insects debate what exactly this wonder could be. While they are busy deciding, the clever spider takes the wonder for his own. For him, the wonder is more than a mysterious beauty; it is an opportunity for wealth. Fueled by greed he gains power– until finally, it pushes everyone away.  
This morality tale is beautifully illustrated in mostly black and white with brilliant pops of color. The whimsical drawings are so expertly crafted that they look 3D. Text does not crowd the page which allows the illustrations to truly shine. Younger children will appreciate the pictures. Older children will be able to discuss the lessons about the adversarial relationship between avarice and friendship.