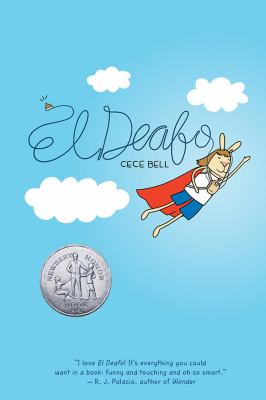 When Cece was young, she lost her hearing because of an illness and her whole life changes. She starts wearing a bulky hearing aid around her neck, and has to learn not only how to use that, but how to read people's lips. There are all sorts of adjustments she has to make. Worst of all, people start treating her differently, speaking to her really slowly, like there's something wrong with her. She starts dreaming about being the good kind of special, like a superhero and having a best friend. However, it's not really a sad book. Even though Cece has to deal with a lot of hard things, there are plenty of funny moments too! I'd recommend this book for fans of Smile by Raina Telgemeier, and people who like funny and heartfelt stories.
Book reviewed by Claire B., Youth Outreach Librarian
El Deafo is available as an e-book from Libby/Overdrive.