by Katherine Battersby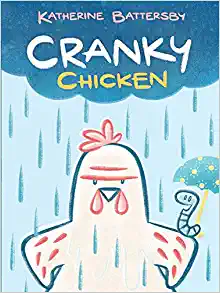 J GRAPH BATTERSBY, K.
Cranky Chicken is always cranky. When Cranky Chicken saves Speedy the worm from an evil leaf, Cranky Chicken gets a new friend. If you like the Elephant and Piggie books, you might like this story. Cranky Chicken and Speedy are cranky together, and also learn how to be not cranky.