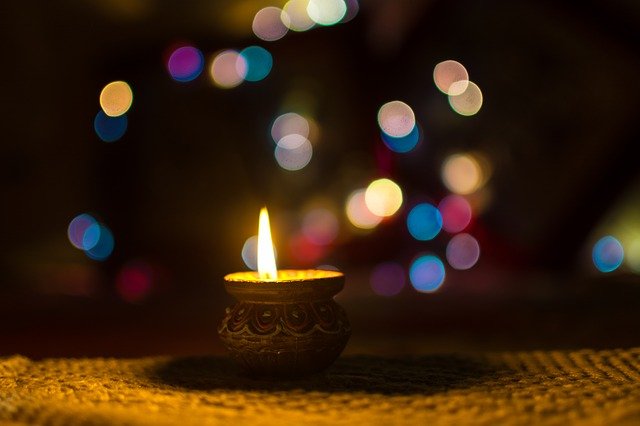 Diwali (dih VAH lee) is a Hindu festival and a national holiday in India. The word Diwali means "row of lights." This year the holiday begins on November 14. The celebration usually lasts for five days, during which people decorate with small lamps made from baked clay, exchange gifts, and eat delicious food, especially sweets. Try this recipe with your kids at home, and find out more about this holiday with books about Diwali from the library or one of these websites: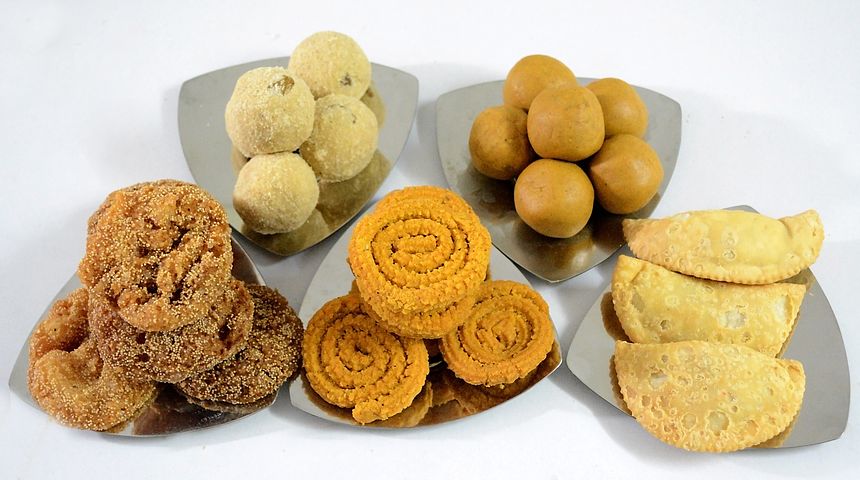 Sweet Maida Biscuits
Recipe from Chitra's Food Book
Ingredients:
1 cup all purpose flour (maida)
2 TBSP melted butter
3 TBSP powdered sugar + 2 more TBSP to sprinkle on top
3 TBSP boiled milk (cooled to room temp)
1/4 tsp cardamom powder
a pinch of baking soda
a pinch of salt
water as needed
oil for deep frying
Instructions:
Combine melted butter, sugar, salt, and baking soda in a bowl. Mix with your hands until creamy.
Add the flour, cardamom, and milk. Mix to make a crumbly mixture.
Add water gradually to make a soft, stiff dough.
Knead for a few minutes and then set aside and cover for 15 minutes.
Separate into 5 balls of dough and dust each with flour.
Roll the dough to about 1/4 inch thick and cut into small squares.
Heat oil in a pan.
Allow the dough to dry before frying. Deep fry the biscuits in batches over low to medium flame so they cook evenly and don't brown too quickly on the outside. Be careful when turning the biscuits in the oil so they do not break.
Drain them on a paper towel and sprinkle powdered sugar on top if desired.