Cece Rios and the Desert of Souls by Kaela Rivera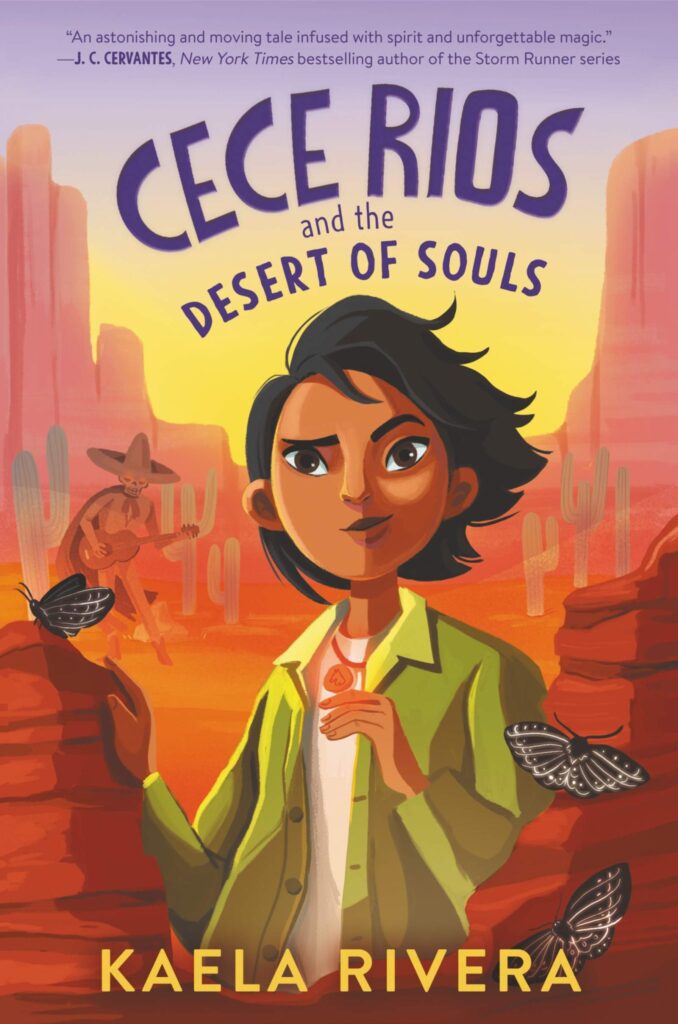 This is a story filled with magic, and spirits. Cece is growing up in a desert community that has to protect itself from dark criaturas that menace humans during a specific time every year. Cece's sister Juana has been stolen by the the darkest criatura of all, and she will do anything to save her. There is danger, adventure, and Cece comes to learn that not all criaturas are dark. She finds out what her powers are and how she can help everyone, human and criatura alike. Will she be able to save Juana? Read more to find out! 
Perfect for fans of Rick Riordan and other myth/folklore inspired stories!
Explore more:
Read an interview with the author.