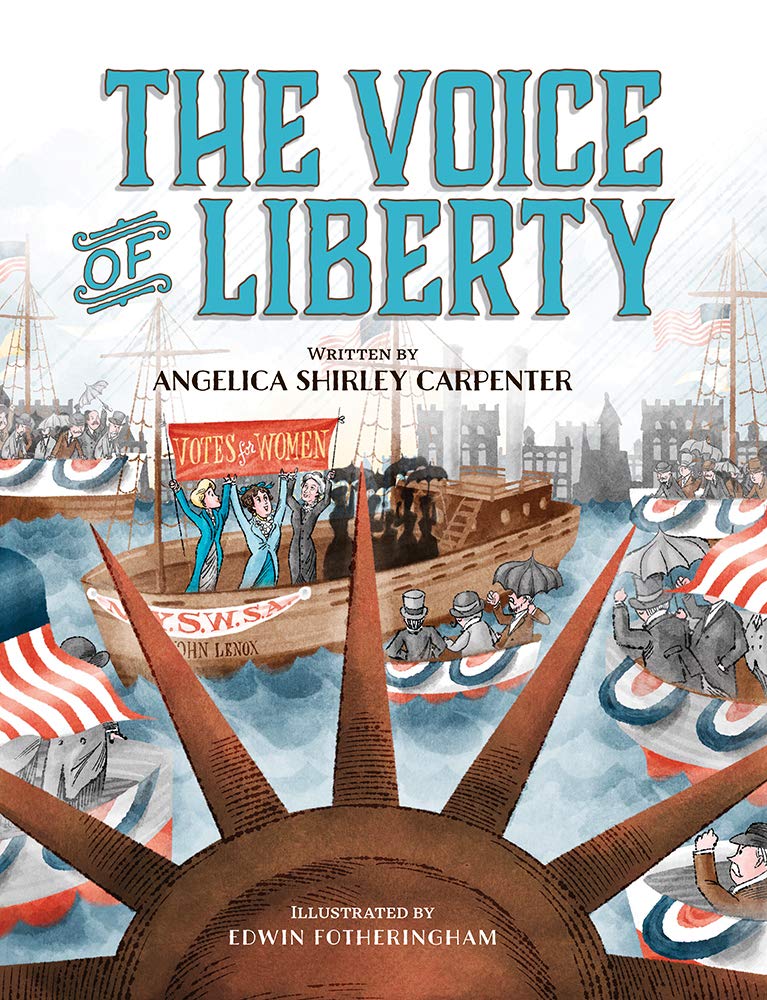 The Voice of Liberty, by Angelica Shirley Carpenter 
There was a grand celebration when the Statue of Liberty was presented   to the United States of America. It was a gift from the people of France. This enormous statue of a woman holding a torch was an icon of freedom, and was a symbol of welcome to immigrants arriving by sea, as it is to this day. 
But not all of the citizens believed they were free. Some of the community were troubled enough to say they wanted a real change. The women of the New York State Woman Suffrage Association noticed that they were not even allowed to vote in an election. "How can a statue of a woman represent liberty when women have no freedom in this country?" They wanted women to have the liberty to vote and have their own voice in government.  See what these courageous ladies decided to do to get some attention  and help to make some positive long-lasting changes. Check the facts about this statue and a history timeline of voting rights  which is included in this book. 
Learn more about the book and its author by watching this in-depth interview.
This book could be paired with The Big Day, by Terry Caruthers, about the exciting first day women of color could vote in Knoxville, Tennesee. You can hear the author read some of the book here.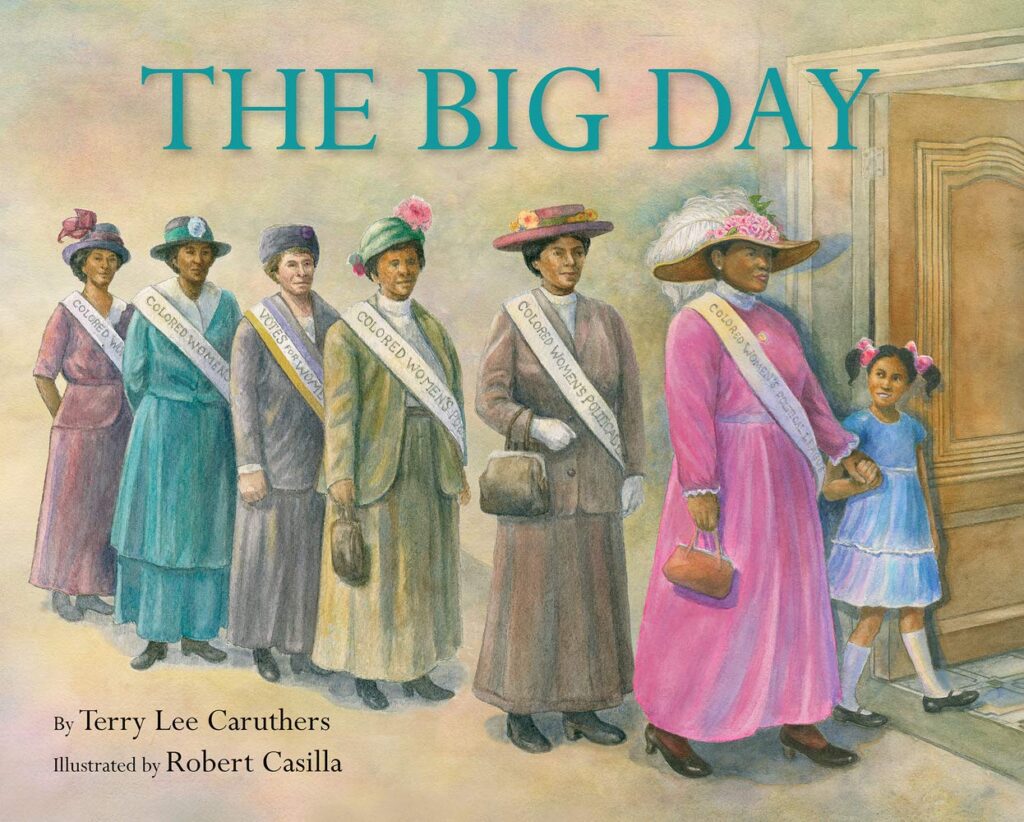 Review by Darice C., Youth Services Assistant