by Lisa Stringfellow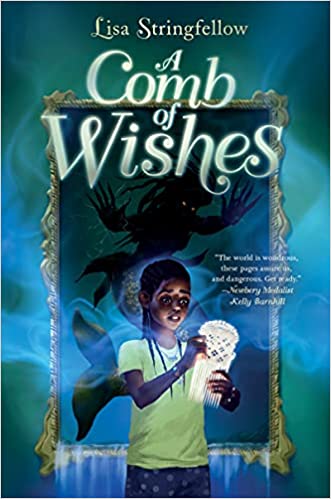 In honor of Caribbean Heritage Month here is a book from Lisa Stringfellow, who is family emigrated from Barbados.  
What if one of your wishes came true? This is what happens to Kela. She finds a comb while beachcombing on the beach of her island home. She makes a deal with an evil creature and a wish for something that she desperately wants. What Kela doesn't know is that all wishes come at a price. This magical tale is interwoven with Caribbean folklore, giving this gem of a book a worthwhile read.  
It is also an amazing audiobook to listen to and can be accessed on Overdrive Audiobook here.