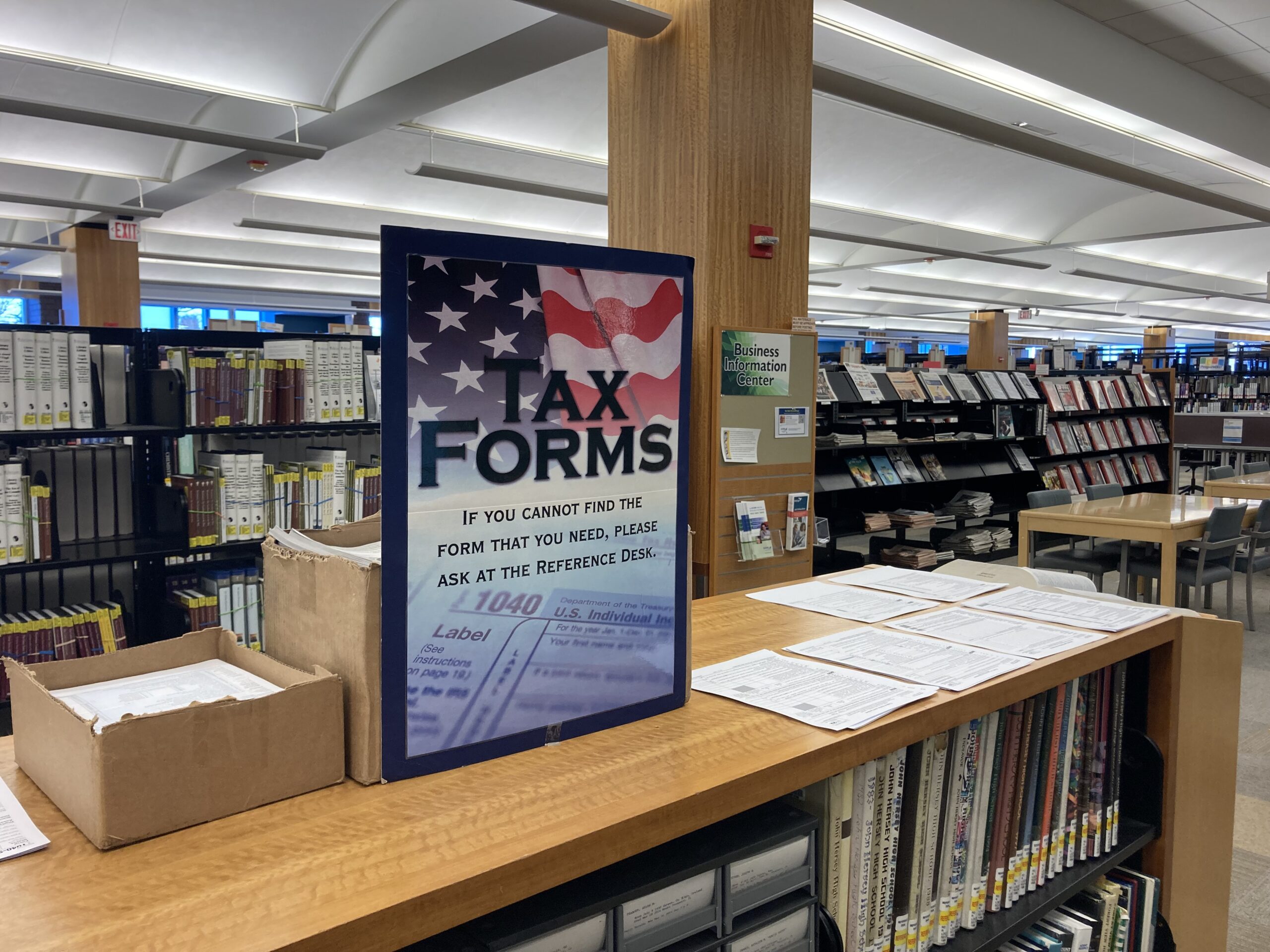 The filing deadline to submit 2022 tax returns or an extension to file and pay tax owed is Tuesday, April 18, 2023.  
The library has many commonly used forms available for patrons, and staff can assist with printing additional forms as needed. To find tax forms and for help with printing forms, visit the Research Desk on the 2nd floor.  
Tax Forms 
Federal tax forms can be found online at www.irs.gov. To get federal tax forms sent to you, call 1-800-TAX-FORM.  
Illinois tax forms are available at https://tax.illinois.gov/ 
Electronic Filing 
IRS Free File program provides free tax preparation software and electronic filing to taxpayers with an adjusted gross income (AGI) of $73,000 or less. For more information, https://www.irs.gov/filing/free-file-do-your-federal-taxes-for-free 
Electronic filing for Illinois tax returns is available at https://mytax.illinois.gov/  
More resources for filing federal and state taxes.
Tax Preparation Assistance 
Some local organizations will offer tax preparation assistance. Please call for more information. 
Village of Mount Prospect, Human Services Department 
50 S. Emerson St., Mount Prospect 
847-870-5680 
Des Plaines Frisbie Senior Center 
52 E. Northwest Highway, Des Plaines 
847-768-5944 
Wheeling Township 
1616 N. Arlington Heights Rd., Arlington Heights 
847-259-7730