3-D Printing is available again at the Mount Prospect Public Library and kids can submit print files to be printed. For kids to print, permission is required by a parent or guardian.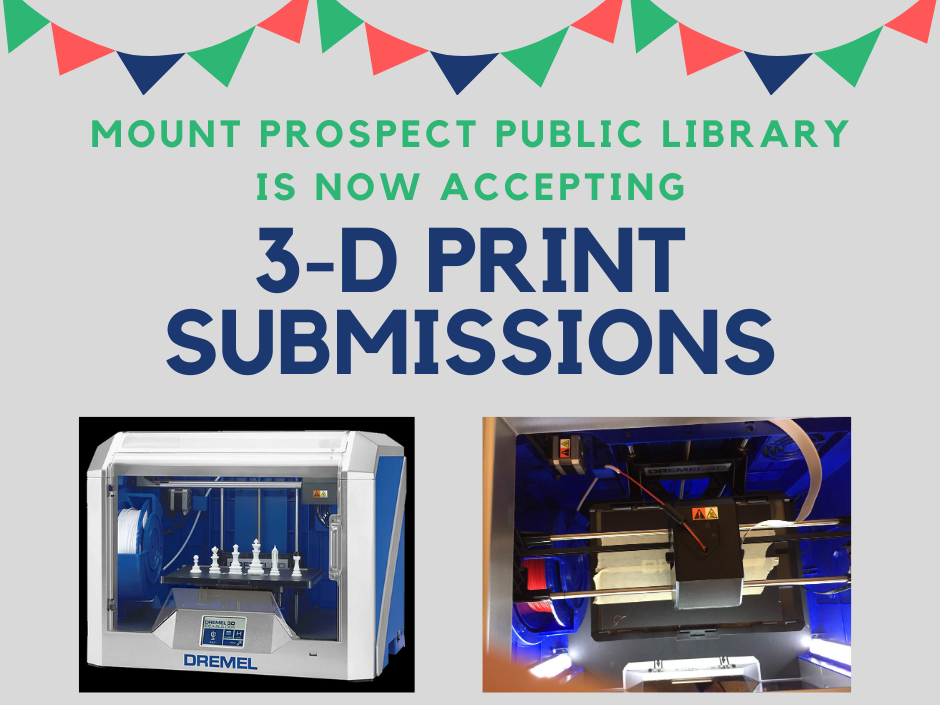 How Does 3-D Printing Work at MPPL (Condensed Version): 
Design your 3-D print and save it as an .stl file. 
Fill out the submission form at the bottom of the page and attch your print file.  
Once it is submitted, someone from the Library will contact you about your print.  
Once everything is approved, the Library will add your print to the queue to print. 
For more information on printing rules, helpful tips, and the submission, go to: https://mppl.org/services/computers-technology/#3d-printing