May The 4th Be With You! 
Today is a day where Star Wars fans celebrate everything about their favorite fandom. The website, StarWars.com has many resources for all ages including an activity book with crafts coloring pages, and puzzles.  
StarWarsKids.com also have some great online games and other activities that will introduce young fans to the "galaxy far, far away." 
For off-screen time, check out one of the many books the Library has on Star Wars. To keep your place, you can make your own Star Wars Corner Bookmark.  
To make a bookmark, you will need: 
Craft paper 
Ruler  
Scissors 
Glue 
Markers, colored pencils, or crayons 
Then, follow the directions on the Instructables' website.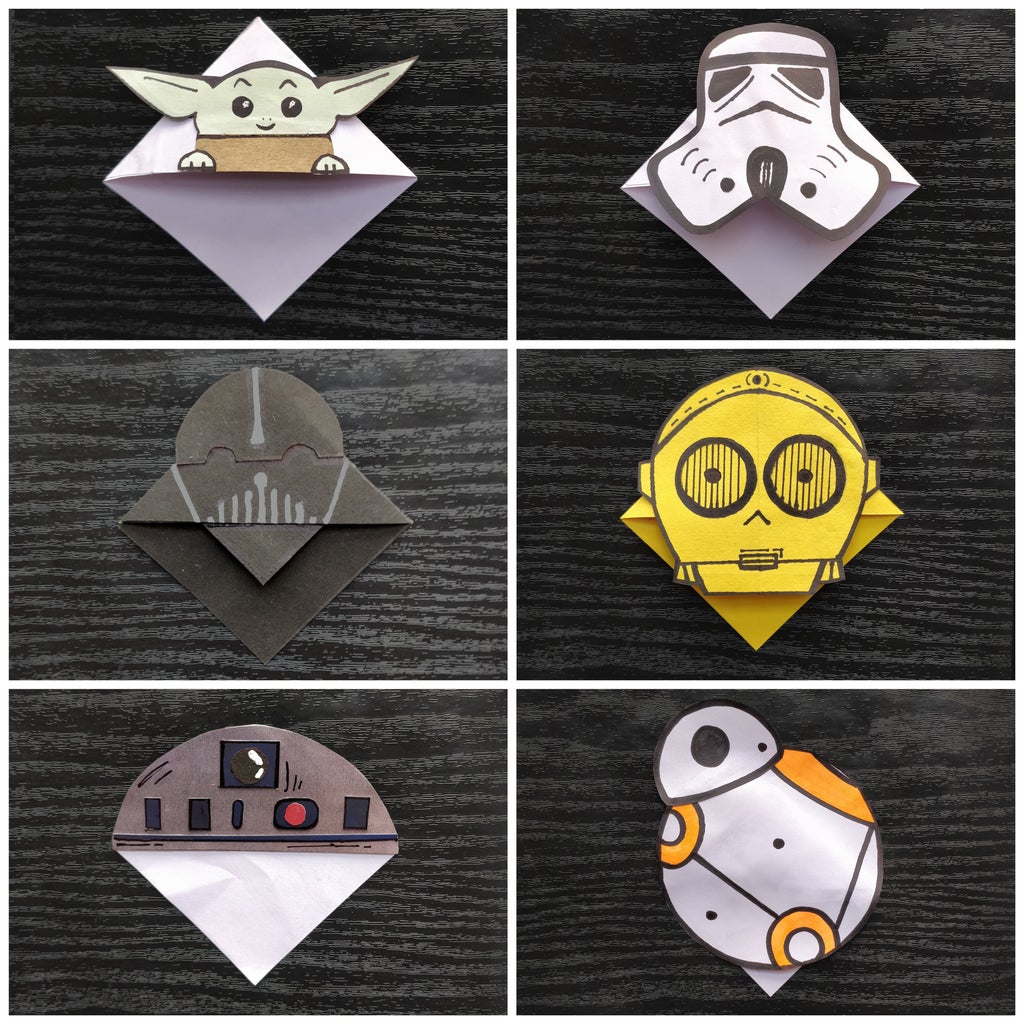 Photo and craft credit to Advaym.