We're excited to announce that we've added some great new digital resources for the new school year. All of these resources can be accessed from our Kids Web Resources, along with many other great resources.
PebbleGo by Capstone
From PebbleGo: "PebbleGo is a curricular content hub specifically designed for K-3 students. Packed with informational articles, ready-made activities, and literacy supports for students of all abilities, it boosts engagement and fosters independent learning in core subject areas. Your students will love exploring PebbleGo time and time again."
Bookflix from Scholastic
From BookFlix: "Thematically paired fiction and nonfiction titles are designed to bridge learning-to-read and reading-to-learn. Animated classic storybooks introduce early learners to the delights of reading while sparking curiosity, creating a natural springboard into the paired nonfiction text for deeper discovery."
Explore More Illinois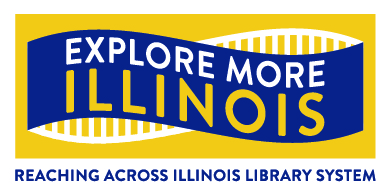 While most venues are currently on hiatus, check back to see when venues resume in person visits. From RAILS: "Explore More Illinois is a free service provided by your library that provides instant online access to free and discounted tickets to museums, science centers, sporting events, zoos, park districts, theatres, and other fun and local cultural venues."
If you need help with any of these resources, please reach out to the Youth Services department and we'll be happy to assist you!