Martin Luther King, Jr's birthday became a federal holiday in 1986, and by 2000 all fifty states made it a state government holiday. In 1994, Congress designated it as a day of service, and since then Americorps has led the effort to connect people with volunteering opportunities on this day.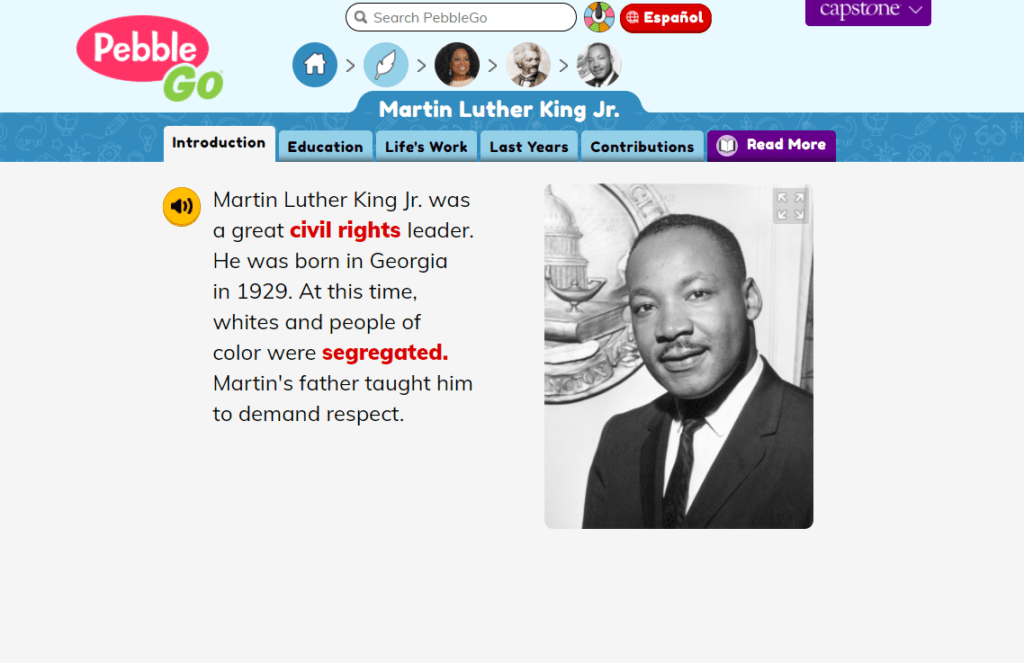 Learn more about Martin Luther King Jr's life and work by looking him up in one of our many online resources, including PebbleGo for the youngest learners, and Bookflix, which pairs fiction titles with nonfiction titles to fully explore a topic.

We also have plenty of print materials available! See some of them here, place a hold, and schedule a parking lot pick-up appointment!
You can also check out books that have won the Coretta Scott King book award. From the American Library Association's site: "The Coretta Scott King Book Awards are given annually to outstanding African American authors and illustrators of books for children and young adults that demonstrate an appreciation of African American culture and universal human values. The award commemorates the life and work of Dr. Martin Luther King, Jr., and honors his wife, Mrs. Coretta Scott King, for her courage and determination to continue the work for peace and world brotherhood."
Find Coretta Scott King author award winning books here, and illustrator winners here.