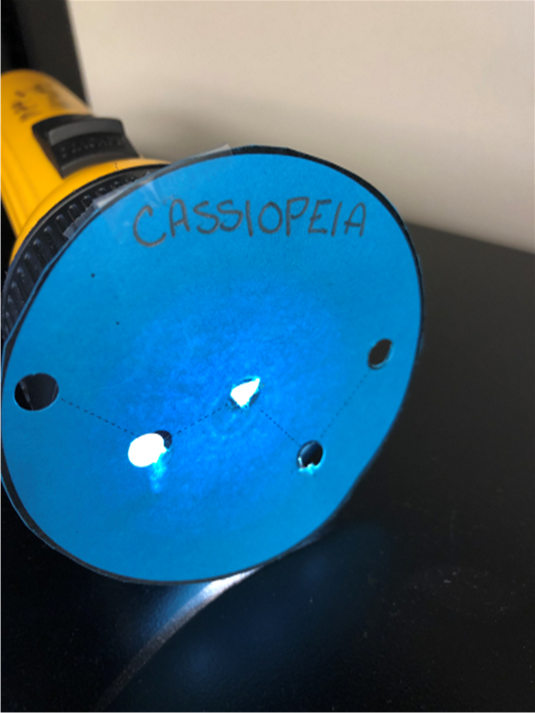 Supplies:
Scissors
Pen/Pencil or hole punch
Flashlight
Tape
Directions:
1. Using scissors, cut out the circles around the constellations.
2. Write the name of the constellation on the front or back of each circle.
3. Make a hole on each black dot of the constellation with a pen/pencil or hole punch.
4. Tape the constellation to the flashlight in front of the light.
5. Turn off the lights or wait until it's dark out, and then turn the flashlight on to see your constellation.
Depending on the size of the flashlight, you may only be able to see some of the constellation. The closer you are to the wall or surface you are shining the light on, the more you will see of the constellation. Try going steps forward and back with your flashlight to see the changes.
Constellations and Stargazing
A constellation is a group of stars that form a recognizable pattern. Many are named for mythological figures and also have stories about how they were created. Constellations can be seen from Earth in areas where there is little light pollution.
Now that you have made your flashlight constellations, see if you can find these same constellations in the night sky with your family. The constellations you created are all visible during the summer in the Northern Hemisphere.
If you are interested in learning more about constellations, stargazing, and mythology, check out these activities for kids and families from NASA at Home. Or, visit the Library or email us at bookbag@mppl.org!