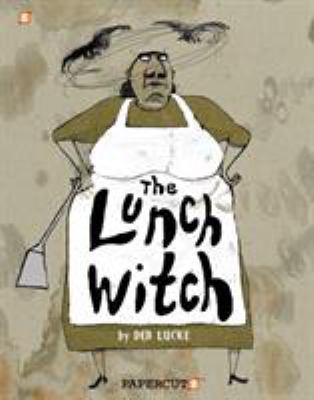 It's hard to be a witch in modern times because no one believes in magic anymore.  So what is an out-of-work witch who makes terrible tasting brews to do?  You guessed it–become a lunch lady in the school cafeteria.
Perfect, right?  Except there's one problem.  A student named Madison guesses she is a witch and insists that Grunhilda give her a spell.  Grunhilda plans on brewing an intelligence potion but the ancestors have other ideas. They secretly change the spell so it turns Madison into a frog.
A frog loose in the school–you can imagine the consequences!  Will Madison be dissected in science class?  Will she be trampled by students in the hallway?  And most importantly, will she stay a frog forever or will Grunhilda be able to turn her back into a girl?
Book reviewed by Mary S., Youth Services Department Head