by Tae Keller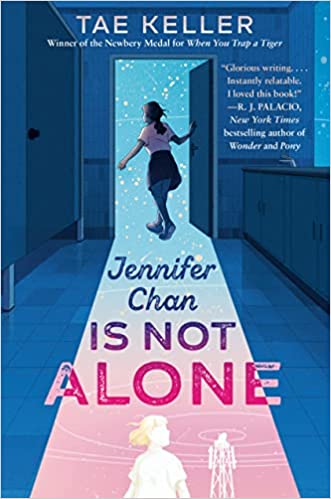 Do you believe in aliens? The new girl, Jennifer, does, but Mallory knows admitting that would make Jennifer an outcast. Mallory decides to help Jennifer to fit in, but when Jennifer goes missing, she has to admit that maybe her "help" was actually bullying.  
Mallory wants to find Jennifer, so she looks for clues in Jennifer's journals, and asks her former friends to help. As they search, weird things start happening; things that could be connected to Jennifer's disappearance, or even aliens. Will Mallory risk her popularity and current friendships to find Jennifer?  
This story is told by Mallory, who goes back and forth from talking about what happened before and after Jennifer's disappearance. She can be an unreliable narrator, especially when she tries to convince herself and others that she didn't do anything wrong. Reading a story from the perspective of the bully was new and interesting to me. This was an interesting and realistic mystery, with the best kind of mischief (to help find the truth). The author writes at the end of the book about her own experience being bullied as a child, and I really, really appreciated that. This story was exciting, sad, even funny sometimes, and I recommend it to fans of mysteries and books like Wonder and Restart.