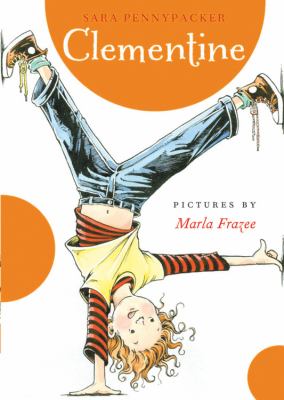 Move over, Ramona, Junie B. Jones, and Gooney Bird Green! Clementine is here! Clementine, by Sarah Pennypacker, brings us into this 8 year old's life, where she joins her father in fighting off pigeons, and "fixes" her friend's hair by first cutting most of it off, and then coloring it using permanent marker (including little "squigglies" on her forehead for bangs). This is the first book of a series, so you'll get to spend lots of time laughing and learning with Clementine.
Book reviewed by Loreen  S., Youth Services Assistant
The first book, Clementine, is available in e-audio from Overdrive/Libby, and book six, Clementine and the Spring Trip, is available as an e-book from Overdrive/Libby.