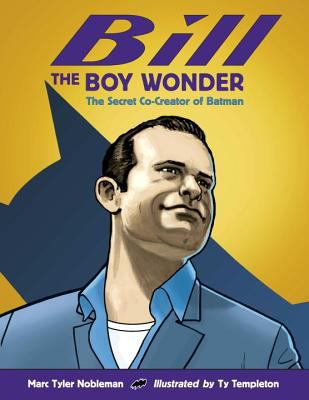 Batman the superhero was a pretty secretive guy. If you're a Batman fan, you probably already know this. But did you know that Batman's creators had their own secrets? The story of Bill the Boy Wonder begins in the 1930s with a man named Bill Finger. Even though his parents wanted him to become a doctor, Bill's true passion was in literature. One night Bill shared his story ideas with a Bob Kane, a cartoonist. Bob sketched the character of Batman and then went to Bill for suggestions. Bob took these new ideas to his boss, who agreed to publish Batman—but no credit was given to Bill, the person who had contributed the most to the story.
Batman grew in popularity, and Bill continued to write Batman stories in secret without being recognized. He worked long hours and earned the respect of his colleagues, but his name still was absent as a Batman writer. Did Bill ever get any credit—or money—for his role in Batman's creation?
Bill the Boy Wonder is an interesting story even if you're not a big Batman fan because it presents a viewpoint different from one many people have known. Maybe you can even relate to Bill's story: Have you had someone take credit for work you've done or ideas you've shared? Did you stand up for yourself? What would you have done if you were Bill?