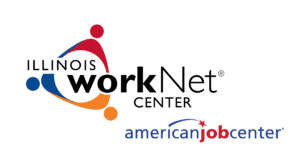 The North Suburban Cook County American Job Center is a valuable local resource for any residents affected by job loss. One of over 3,000 federally-funded American Job Centers in the nation, the center offers free services to job seekers: assistance with resumes, mastering interviews, connecting with job training and more.
Did you know: volunteer experiences can boost your job search! As an active job seeker, volunteering can offer an opportunity to develop new skills and bolster your interviewing confidence. The North Suburban Cook County American Job Center regularly recruits volunteers, and often finds that job seekers who volunteer their time to the center find themselves landed in a meaningful employment more quickly.
Though the center is currently closed to the public, virtual services are available. Upcoming webinars feature such as working with recruiters, virtual networking, and identifying transferable skills. Webinar registration is available through their monthly evening calendar. 
Connect with all of their available job seeker services.