According to the writer T.S. Eliot "April is the cruellest month" but May is definitely a close second. In less than a week's time May weather can range from sunny and 80 degrees to a freeze warning and 30 degrees.
It's easy to be tricked in to thinking that warm weather has finally arrived but don't be fooled by May!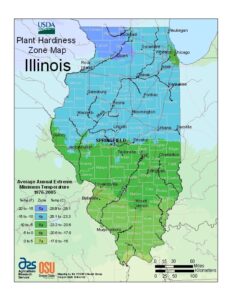 When planting anything out in the garden in May, the current, forecasted and historical weather conditions should be considered. The average last frost date in northeast Illinois is May 15 but frost and freezes often occur later in the month. The USDA maintains plant hardiness zone maps that can be helpful for determining when and what to plant for a geographic area. This area of Illinois is typically considered Zone 5 but as global temperatures continue to increase, northeast Illinois is creeping towards Zone 6 especially in Chicago's heat island.
Tomato/peppers/eggplant/squash and many annual flower seedlings start to be available to purchase in early May. Many vegetable gardeners like to get their gardens planted as early as possible but planting warm-weather vegetables/flowers too early can result in plant damage.
A good rule of thumb for when to plant tender vegetables and flowers in the garden is to wait until night time temperatures remain above 50 degrees, generally near the end of May or early June. Sometimes planting early can pay off if temperatures do not dip in to the 30-40's but some gardeners wish to wait until all threats of frost are past.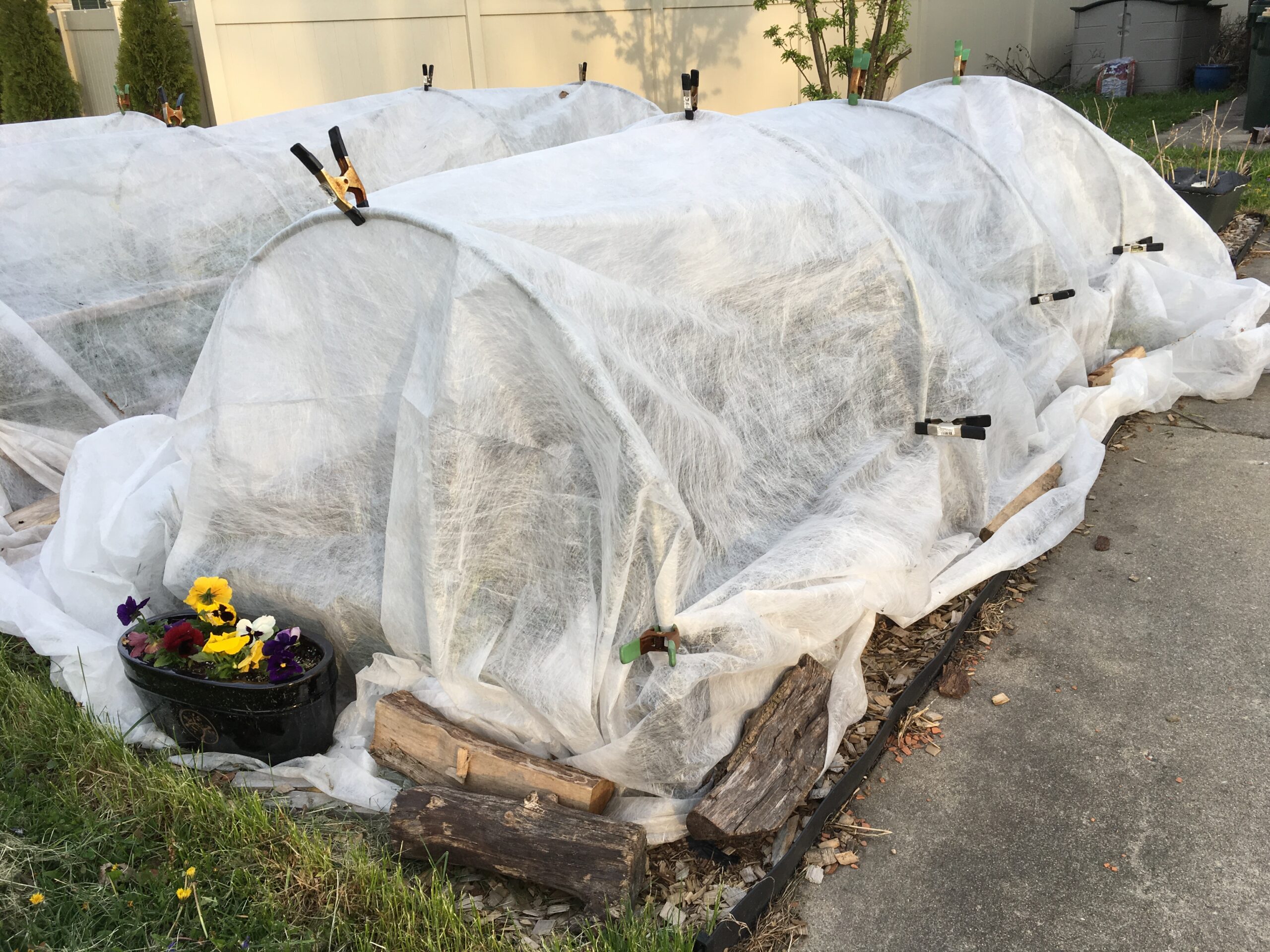 Low tunnels are a great way to get a jump on the growing season, especially for cool weather vegetables. These mustard seedlings and radishes were direct seeded in a low tunnel on April 5, 2020.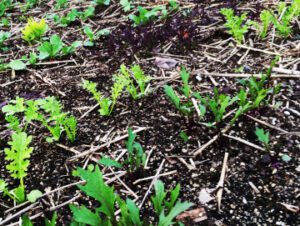 Depending on the severity of the winter, cool weather vegetables can be planted in the previous Fall, then overwintered and harvested in the early Spring.
This bib lettuce was planted out in a low tunnel in October 2019 and is ready to harvest now in early May.
It's best to be patient though, when planting warm-weather vegetables in the garden if you want strong and productive plants! Summer is coming.
For a selection of current magazines related to vegetable gardening (or any subject you can imagine!) check out our offerings from OverDrive.  You will need your current MPPL Library card number and PIN–then follow the instructions to get started.
If you need assistance with access or other questions, please contact us via Live Chat: bit.ly/MPPLlivechat; email: info@mppl.org; or phone: 847-253-5675 and leave a message–we'll call you back.