April is Financial Literacy Month and a good time to review some of the resources available from the library to help you make informed financial decisions and improve your financial well-being. 
Programs 
In April, a series of library programs will address financial literacy topics. Advance registration is required. 
Making the Most of Your Social Security Benefits 
Monday, April 3 – 7:00 p.m. (In-person) 
Renee Boyle, certified Financial Planner with The Dala Group, will provide Social Security benefits and filing strategies available to single and divorced individuals, married couples, and widows. These strategies can often provide higher monthly lifetime benefits compared to standard filing options. Boyle will also cover topics about Social Security earned income limits and benefit taxes. 
How to Choose and Use Money Apps 
Monday, April 17 – 7:00 p.m. (Virtual) 
Financial technology is changing the way we handle our money and can seem like the wild, wild west. Each app has a different set of services, requirements, and fees, and regulations created for traditional banking services don't necessarily apply. Learn how these tools work and what to look for before you transfer money with Cash App, Venmo or Zelle; make deposits with neobanks such as Chime, Sofi, and T-Mobile Money; or link bank accounts and credit cards to digital wallets like Google Pay and Apple Pay.   
Wills, Trusts & Estate Planning Basics 
Thursday, April 20 – 7:00 p.m. (In-person) 
Learn about wills, trusts, powers of attorney, probate, and guardianship. Attorney Jacob K. Ehrensaft will explain how to ensure your final wishes can be protected. This program will discuss how to select the correct person to make healthcare and financial decisions on your behalf when you cannot. The importance of updating existing documents to reflect changes in the law and personal circumstances will also be reviewed. 
Understanding Credit Reports and Scores 
Thursday, April 27 – 7:00 p.m. (Virtual) 
Having a good credit score is important to locking in low rates on credit cards and loans. Learn how to obtain, read, and understand credit reports from all three credit reporting agencies from Consumer Credit Counseling Services of Northern Illinois. Attendees will also learn about FICO scores and ways to improve their scores.   
Library Resources 
Check the library shelves to find many popular books on personal finance, both current and classic.  
The library also offers online access to some key financial resources. Access to these resources is available in the library or at home with your library card number and PIN: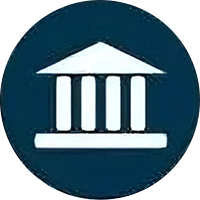 Weiss Financial Ratings – Find ratings for banks, credit unions, insurance companies, or even Medigap plans. Get help with topics such as managing debt, creating a budget, buying a car, calculating the cost of college and more with Weiss Financial Literacy Basics eBooks (click on "Financial Literacy Basics.")  
Morningstar – Morningstar provides information on stocks and mutual funds for potential investors and researchers, including access to popular investor newsletters  
 
Value Line – Used by financial professionals and individual investors, this investment research service offers detailed reports on individual stocks and mutual funds. 
Find more sources for financial information on the Business and Financial Research Guide. With questions about accessing any of these resources, please contact the Research Desk.