Community Information
Mount Prospect offers an active business community, good schools, an excellent library and park districts. There are many small specialty shops and restaurants in the downtown area.
According to the 2010 census, Mount Prospect has a population of 54,167. At the corner of Central Road and Main Street in downtown Mount Prospect, the elevation is 660.5 ft. above sea level. The Village is located at 42 degrees, 31 minutes north latitude and 87 degree, 56 minutes west longitude.
The Village Tree is the Euonymous alatus (aka Burning Bush) and the Village flower is the Snap Dragon.
FIND YOUR POLLING PLACE: The Consolidated Election takes place on Tuesday (April 2). Some polling places have changed locations. To find your current location, visit https://www.cookcountyclerk.com/service/your-voter-information. Sample ballots are also on the site. Early voting returns to Mount Prospect Village Hall (50 S. Emerson St.) on the following dates:
Saturday (March 23) from 9 a.m. – 5 p.m.
Sunday (March 24) from 10 a.m. – 4 p.m.
Monday through Friday (March 25 – 29) from 9 a.m. – 7 p.m.
Saturday (March 30) from 9 a.m. – 5 p.m.
Sunday (March 31) from 10 a.m. – 4 p.m.
Monday (April 1) from 9 a.m. – 5 p.m.
Questions? Contact Karen Agoranos at 847/818-5333 or email her at kagoranos@mountprospect.org.
LOST TAX DOCUMENT HELP:
LOST: W2:  Go to your HR or payroll department; they can provide another. Check your old emails. Many companies offer electronic access to company documents, including tax statements.
LOST: OLD TAX RETURNS: Get a tax transcript from the IRS. Tax transcripts are free, but they are not the same as a photocopy of your tax return. If a full photocopy is what you are after, you will need to fill out IRS Form 4506 instead and there is a fee. If you have used a tax preparer in the past, they probably have it on file also.
LOST: A 1099: Log in to your investment account. There are several types of 1099s including the 1099-DIV, 1099-B and 1099-R, and you can get another in the tax documents section of your investment account's website.
LOST: YOUR 1098: Log on to your bank account. Look at your year-end mortgage statement.
LOST: ENOUGH TIME TO DO YOUR TAXES: Get an extension. If the wait for missing documents goes beyond April 15, you can use IRS Form 4868 to get an extension. In general, that will give you six more months to track things down. However, take note that an extension gives you more time to file your taxes, NOT more time to pay your taxes.
FISH FRY: Enjoy a Lenten meal on Friday (March 22) from 5 – 8 p.m. at St. Raymond Parish Life Center (corner of Lincoln and I-Oka, MP). Dine in and carryout meals feature fried cod, fried shrimp or cheese pizza, with a choice of two of the following sides: French fries, mac n' cheese, coleslaw or applesauce. A salad, rolls and dessert come with each meal. Complimentary coffee, tea, water, lemonade and a cash bar for beer, wine and soda. The cost is $12/adults, $11/seniors, $7/kids.
DIST. 214 SEEKS MENTORS: Studies show that students who work with mentors outside the classroom are more likely to be engaged in high school overall and to graduate from college or other post-secondary training. The District has launched The Mentor Matching Engine Program. Mentors can get involved with students in three areas: in-person career support; virtual project and research support; and virtual career support. The District contacts potential mentors within 48 hours of signing up to begin the process of connecting them with students and completing a mentor profile. For more info, or to sign up, visit www.discover214.org/mentor-students.
PLAY & LEARN: Parents, set aside Tuesday (March 26) from 11:30 a.m. – 12:30 p.m. for an hour of fun with your toddlers and preschool-age children at the Community Connections Center (1711 W. Algonquin Rd.). Listen to books, dance to music, and enjoy making fun crafts. To learn more, call 847/506-4930.
RULES OF THE ROAD: Seniors, take a refresher class on Wednesday (March 27) from 1:30 – 3:30 p.m. in the Community Room of Mount Prospect Village Hall (50 S. Emerson St.). This is a great way to prep in advance for taking your written exam for your driver's license renewal. To register, call the Human Services Department at 847/870-5680.
JAN SCHAKOWSKY'S OFFICE: Meet privately with a representative from the office of Ninth District Congresswoman Jan Schakowsky on Wednesday (March 27) anytime between 2 – 5 p.m. at the Main Branch of Mount Prospect Public Library (10 S. Emerson St.). Ask questions about immigration, visas, Medicare, Social Security, veterans' benefits and other federal services. Representatives from the Congresswoman's office visit every Wednesday. This meeting will be held in Room 130 on the first floor.
SOCIAL MEDIA MARKETING: Entrepreneurs, small business owners or those interested in business are invited to this free Business Book Author Series presented by Randy Hlavac on Thursday (March 28) from 6 – 9 p.m. in Room 1610  at Oakton Community College (1600 E. Golf Rd., DP).
NEARBY HAPPENINGS:
—-CONSUMER PROTECTION EVENT: Representatives Brad Schneider and Jan Schakowsky host this event on Saturday (March 23) from 10 a.m. – Noon at Glenview Public Library (1930 Glenview Rd., GLENVIEW). The focus is to help constituents recognize and prevent scams and fraud, especially those targeting seniors. The event will include a presentation from the Federal Trade Commission (FTC) and Illinois Attorney General covering identity theft, credit and loan offers, medical discount scams, telemarketing scams and more. Register at http://bit.ly/ConsumerProtectionEventSpring2019. Questions or special accommodations, please call 847/328-3409 (Rep. Schakowsky) or 847/383-4870 (Rep. Schneider).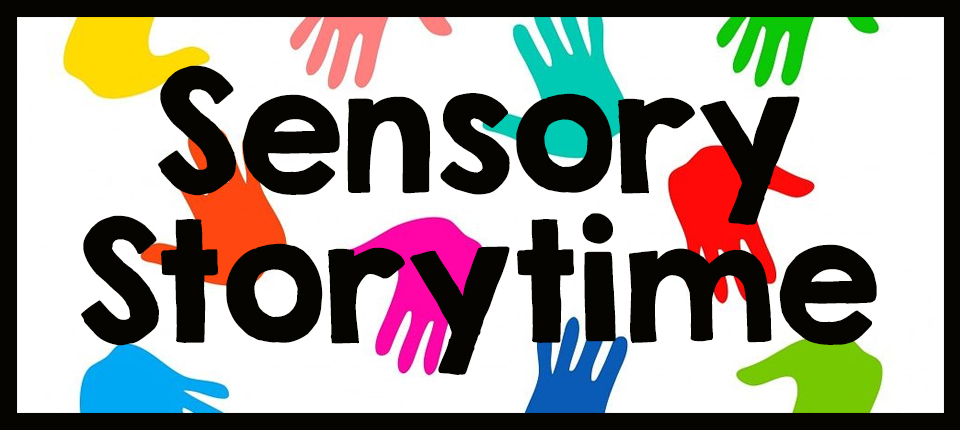 —-SENSORY STORYTIME: Children ages 2-8 with autism or other special needs and their families are invited to a free sensory sensitive program on Saturday (March 23) 1:30 p.m. at Des Plaines Public Library (1501 Ellinwood Ave.). Pick up tickets outside Meeting Room B 30 minutes before the program.
50 S. Emerson Street
Mount Prospect, IL 60056
847/392-6000
112 E. Northwest Hwy.
Mount Prospect, IL 60056
847/870-5656
Emergency: 9-1-1
112 E. Northwest Hwy.
Mount Prospect, IL 60056
847/870-5666
Emergency: 9-1-1
300 W. Central Road
Mount Prospect, IL 60056
847/392-2731
M-F 8:30 a.m. to 7 p.m.
Sat 7:30 a.m. to 3 p.m.
705 N. Wheeling Road
Mount Prospect, Il 60056
1-800/772-1213
TTY - 1-800/325-0778
M-F 9 a.m. to 4 p.m.