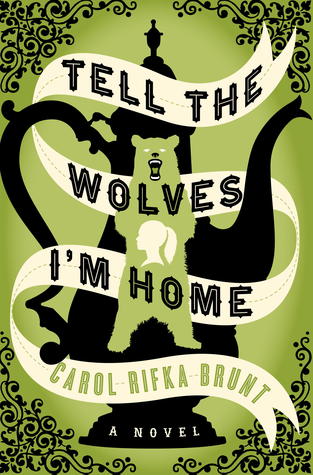 Title: Tell the Wolves I'm Home
Author: Carol Rifka Brunt
Page Count: 360 pages
Genre: Coming-of-age
Tone: Moving, Atmospheric
Summary:
Her world upended by the death of a beloved artist uncle who was the only person who understood her, fourteen-year-old June is mailed a teapot by her uncle's grieving friend, with whom June forges a poignant relationship.
SPOILER WARNING: These book discussion questions are highly detailed and will ruin plot points if you have not read the book.
The Library is happy to share these original questions for your use. If reproducing, please credit with the following statement: 2017 Mount Prospect Public Library. All rights reserved. Used with Permission.
1) June is sensitive, self-aware, and imaginative. How do these qualities affect her skills as a narrator? How does first-person narration in this book help you feel connected to June?
2) How do you feel about books told from the perspective of a child or teen? Does this perspective work well in Tell the Wolves I'm Home? (Is a story limited or enhanced when told from child's p.o.v.?)
3) How do the characters' actions reflect the attitudes toward HIV/AIDS in the mid-1980s? Has this element of fear and stigma changed with increased public knowledge?
4) This book won an ALA Alex Award in 2013, which is an award for adult books with special appeal to teens, and was given Adult Book for Teen/YA distinction from at least two major book reviews (Booklist and School Library Journal). What is it about this book that would be of interest to teens?
5) Why is Finn so special to June? How does he understand her in ways that others don't?
6) What do you think of June's feelings for Finn? Do you think it is unusual for a teenager to develop a strong attachment to a relative?
7) What are June's initial motives for meeting with Toby? How does she move beyond her initial feelings of hate and distrust? As their friendship develops, how would you describe their connection?
8) As June gets to know Toby, she discovers things she hadn't known about Finn before and questions how well she actually knew him. What do you think — Should she doubt her closeness to Finn? How much information do you believe is necessary to fully know a person?
9) Do you find it believable that Finn would hide his partner Toby from the family? Why did he do this? If this book was set in 2017, do you think this would have been different?
10) Do you think Toby was a good friend for June? Did their relationship end up being what Finn had hoped would occur after his passing?
11) How did you respond to the portrayal of June's relationship with Greta? Do you believe one was more to blame than the other for their drifting apart? Beyond their sibling rivalry, what are their similarities and differences? What is the outlook for their relationship at the end of the book?
12) Think about the title of the book, and painting; what does the wolf symbolize for June? For Finn? And other characters?
13) What is it about the medieval era that appeals to June? What other types of escapism does she pursue? Think about the other characters – are they also in their own little world one way or another?
14) In an interview with BookTalk podcast (10/7/15), Brunt said she's not a fan of villains being in a story. Do you believe there are any villains in Tell the Wolves I'm Home?
15) How did the 1980s references contribute to the book's setting? (news stories, popular culture, consumer goods)
16) June writes of her self-doubt many times. She is afraid of appearing stupid and is highly aware of the limitations of her knowledge. She struggles with identifying what it is that people see in her (what she means to others). How has June changed by the end of the book? Is she a stronger person? Is she more sure of her place in the world?
17) In her interview with BookPage, Brunt said "the gift of the novel lies in the emotional connection it can provide" (vs. nonfiction). "A novel has the ability to put the reader right inside a character, to let the reader understand the way another person thinks and feels. So, that's my mission as a novelist—to use the novel to emotionally connect with readers." Did she succeed? Did you connect with June and perhaps with other characters too? Who did you connect with the most and why?
Want help with your book discussion group? Check out tips, advice, and all the ways the Library can help support your group!
Other Resources:
Readalikes: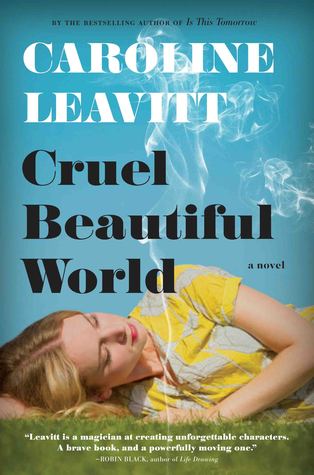 Cruel Beautiful World
by Caroline Leavitt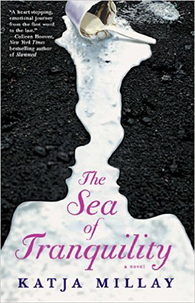 The Sea of Tranquility
by Katja Millay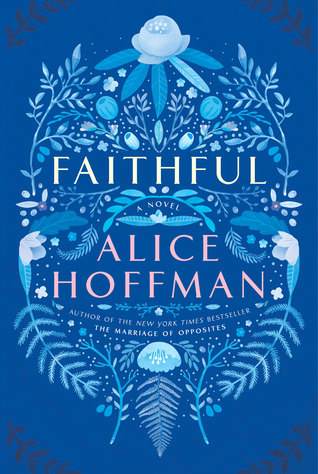 Faithful
by Alice Hoffman