Fine Free FAQ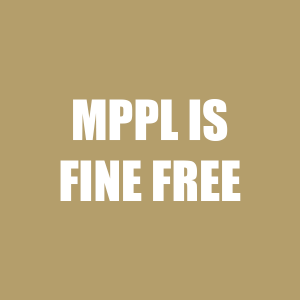 Is everything fine free? 
All materials are fine free with a few exceptions, including Library of Things (such as hotspots and computers) and Interlibrary Loan. For specific details, please review our loan information.
If there are no fines, do people still return library books? 
Yes, our patrons are great about returning materials. Materials still have due dates, and patrons are still responsible to return items to the library. Being a fine free library allows grace when "life happens," and we still require the materials back. 
What happens if I don't return items by the due date? 
At first, you'll receive two reminders the first week after the due date. After 14 days, you will be unable to check out or renew any material and may be restricted from use of electronic resources until you return the item or pay the fee.
Notices to Patrons
3 days and 10 days late: Late notices emailed or mailed  
14 days late: No more new checkouts until item returned  
24 days late: Final warning sent  
35 days late: Cost of item charged to patron's account 
What if I still don't return the item? 
We don't charge overdue fines, but eventually after 35 days we will consider an item lost and you will be charged a replacement fee. You will be unable to check out or renew any material or use electronic resources until you return the item or pay the fee. 
What if I didn't really lose a book? What if I found it in my car/under my bed/in my closet? What do I do?  
We have all sorts of happy stories when people find things from long ago. Please return what you found, so we can remove any fees from your account. We want you to have access to the library. 
What are late fines vs. lost/damaged fees?  
Late fines are daily penalties assessed for late return of items. Lost/Damaged Fees are charges to replace unreturned, lost, or damaged items. 
How much money did the library collect in late fines? Does that change your budget?  
Late fines accounted for around .06% of our budget in 2019. By removing fines, we are more likely to have materials returned, and this is better for the community and the library.
Also, for many years, we have moved toward helping our patrons avoid late fines altogether, including automatically renewing material beginning in 2019. 
Ultimately, we want people to use the library, not avoid it because of fines that have added up over time. We hope you enjoy the fine free experience!