VEHICLE STICKER UPDATE: Because the original 2019-20 Mount Prospect vehicle sticker design drew concerns from some residents, a new design celebrating the Police Department's community outreach and inclusion efforts is now in production and should be available for distribution by March 1. However, both images will still be an option for residents. Stickers purchased online or via return mail will receive the redesigned sticker. Exchange options are as follows: Return the stickers in person by March 1 to the  Finance Department of Mount Prospect Village Hall (50 S. Emerson St.); return  via mail with a note requesting the preferred image; return the stickers  via the 24-hour payment boxes (located outside the front door of Village Hall and in the parking deck, next to the Library book return.) The 2019-20 stickers must be displayed by May 1. For more information, contact Village Hall at 847/392-6000.
EMERSON STREET PARKING DECK: Mount Prospect residents who live north of Northwest Highway and the train tracks can purchase a monthly permit for the Emerson Street Parking Deck for $20 (half the price of $40/month for other commuter lot permits in town.) Spaces are available each day on a first-come, first-served basis on the 4th and 5th levels. The Reduced Fee Permit cannot be used in other commuter lots. Purchase permits at the following locations: Mount Prospect Public Works (1700 W. Central Rd.) Monday – Friday from 7:30 a.m. – 5 p.m.; or the Finance Department at Village Hall (50 S. Emerson St.) Monday – Friday from 8:30 a.m. – 5 p.m. Proof of residency is required and will be verified prior to permit issuance.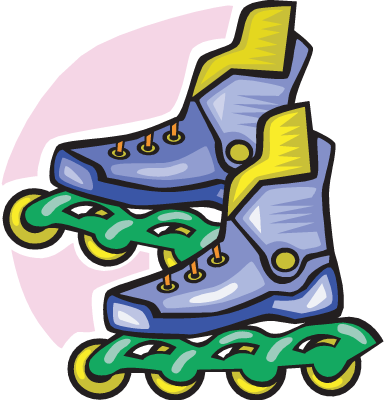 SKATE TO SAVE HISTORY: Strap on your skates and help the Mount Prospect Historical Society and Mt. Prospect Park District save history on Presidents' Day, Monday (Feb. 18.) at a skating party held at Central Community Center (100 W. Central Rd.) Admission is $5/person and inline skates can be rented for $5 at the facility – or you can bring your own (must pass Park District inspection.) All proceeds will go towards the Mount Prospect Historical Society educational programs. For more information, visit www.mtphist.org or call 847/392-9006.
A MIDSUMMER NIGHT'S DREAM: The Shakespeare Project of Chicago returns to the Library on Tuesday (Feb.19) 7 – 9 p.m. for a performance of this classic. Following the play will be a post-show discussion and opportunity to interact with the actors and creative team. To register, visit www.mppl.org, call 847/253-5675 or stop by the Library.
WRITERS GROUP: Do you enjoy writing short stories, poetry or another creative format? Are you looking for constructive criticism in a friendly environment among others who share your passion? Join the Mount Prospect Writers Group on Tuesday (Feb. 19) from 7 – 9:30 p.m. in Study Room 2A on the second floor of Mount Prospect Public Library (10 S. Emerson St.) The group is open to all adult writers with all levels of writing experience, in all genres. Bring up to five double-spaced pages and copies to share (approximately 10) with group members. A modest fee is required on a quarterly basis. The Writers Group meets the third Tuesday of every month. Questions? Contact Larid Larsen at
l-larsen@att.net.
CANDLELIGHT, YOGA & WINE: Unwind from the workday on Thursday (Feb. 21) from 6 – 8 p.m. with an evening of yoga at the Rob Roy Clubhouse (505 E. Camp McDonald Rd. PH.) Participants must be at least 21 years old and have some previous yoga experience. The evening will be capped off with wine and chocolate. The cost is $25/R and $30/NR and drop-ins. For more information, contact Fitness Supervisor Robin at 847/255-1200 or visit www.rtpd.org.
OAKTON ART EXHIBIT: From now through Friday (March 22) the Koehnline Museum of Art at Oakton Community College (1600 E. Golf Rd. DP) will display unique compositions by Chicago-based husband and wife artists. The exhibit, "Intersection of Place and Time: Indira Freitas Johnson and Karl Johnson" will be on display from 5 – 8 p.m. The sculpture and paintings in the exhibition explore the constant process of transformation and change in the cycle of decay, strength, and vulnerability, as the artists create a dialog between nature and human intervention. For more details, visit https://www.oakton.edu/about/thearts/museum/ or call 847/635-2633.
NEARBY HAPPENINGS:
—-METRA FREE WEEKEND RIDES: Metra passengers can leave their monthly and 10-ride passes home this weekend when the railroad offers unprecedented free rides. The effort is to encourage suburbanites to travel by train on weekends and give commuters "a pat on the back" for enduring a modified schedule, delays and cancellations during recent extreme weather. Attractions this weekend include the Chicago Auto Show, which ends on Monday and the Field Museum, which has free admission this month for Illinois residents. For more information, visit www.metrarail.com.
—INTERVIEW ATTIRE COLLECTION: CD One Price Cleaners is partnering with not-for-profit Cara to collect gently used, interview-worthy clothing for men and women beginning Monday (Feb. 18) through Sunday (March 31) at several locations. Nearby locations of CD One Price Cleaners include: 960 E. Northwest Hwy, AH, 1387 Lee St. DP.; 1240 E. Dundee Rd. PAL.; and 38 E. Golf Rd. SCHAUMBURG.