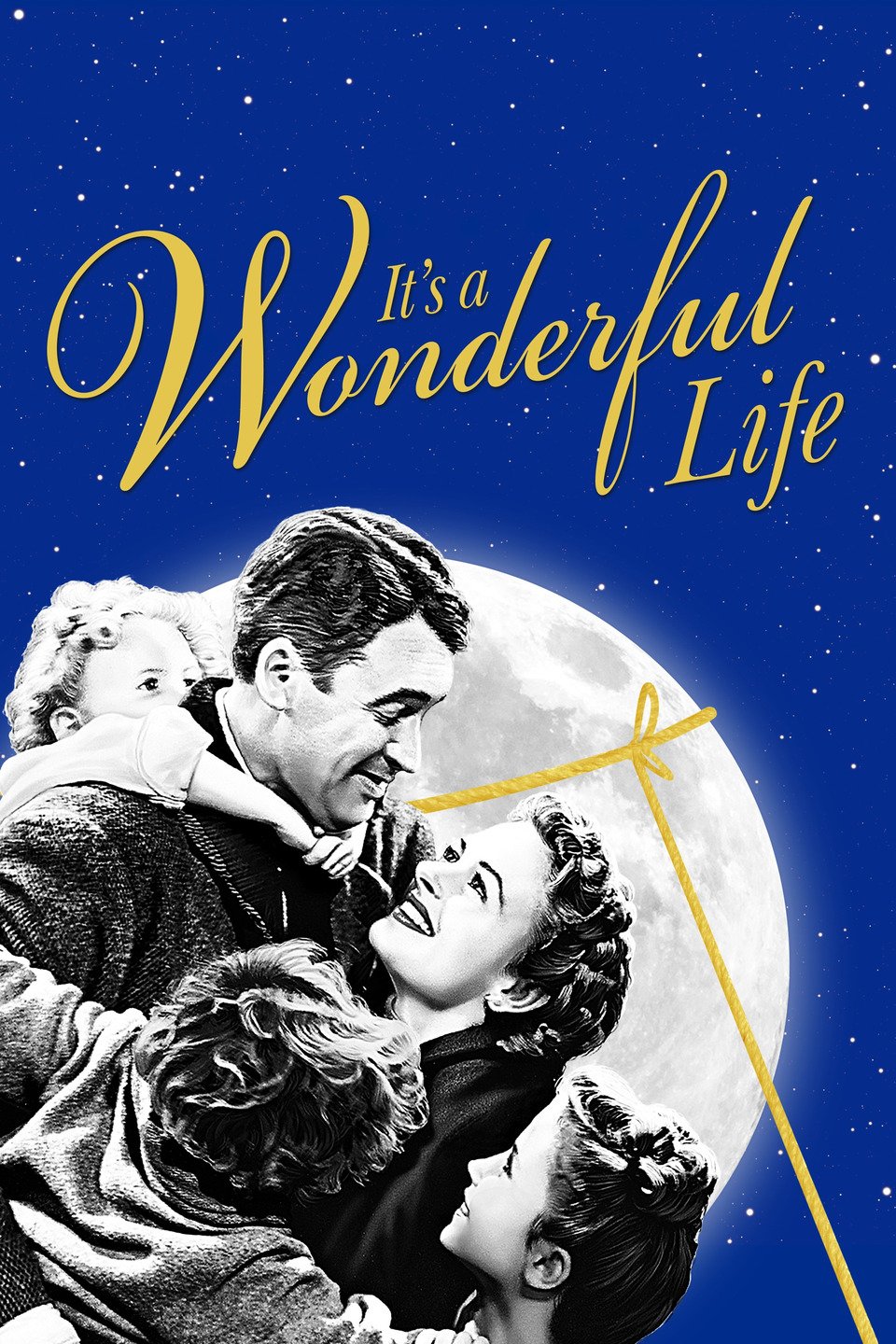 CLASSIC FILMS: Join the Mount Prospect Historical Society on Friday (Dec. 7) at 7:30 p.m. for the beloved film "It's a Wonderful Life" shown in the old Central Schoolhouse (103 S. Maple St.) This is a free event. Watch for more holiday classics on Dec. 14 and Dec. 21.
RAY'S BACKPACK MINISTRY: Donations of canned goods are being accepted through Friday (Dec. 7) for St. Raymond de Penafort's Backpack Ministry by the National Catholic Society of Foresters (320 S. School St.) For more info, visit www.ncsf.com/givingtuesday.
HOLIDAY BOOK SALE: Just in time for gift giving! Find the perfect tome, music CD or game at the Friends Book Sale on Saturday (Dec. 8) from 10 a.m. – 3 p.m. at Mount Prospect Public Library (10 S. Emerson St.) You'll find a wide selection for kids, teens and adults. Funds raised help the Friends of the Library support additional programs, events and services.
COFFEE WITH COUNCIL: Discuss anything concerning Mount Prospect on Saturday (Dec. 8) from 9 – 11 a.m. with Village elected officials and staff in the Community Room of Mount Prospect Village Hall (50 S. Emerson St.) This week's session will follow an Open House format – come as you are, go as you please – families are welcome. While you are there, enjoy a complimentary cup of coffee and a sweet treat. Coffee with Council meets the 2nd Saturday of each month. For more info, call 847/818-5300.
MUSIC OF THE SEASON: Place your errands on hold Saturday (Dec. 8) at 4 p.m. when the Mt. Prospect Community Band presents a holiday concert at Trinity United Methodist Church (605 West Golf Rd.) Enjoy classic carols and contemporary selections. Santa himself never misses this event!
SECOND SUNDAY @ THE SOCIETY: It's a Gingerbread Open House on Sunday (Dec. 8) from 11:30 a.m. – 1:30 p.m. at the Mount Prospect Historical Society (101 – 103 S. Maple St.) Make and take this festive addition to enhance your holiday décor. The Dietrich Friedrich House Museum will also be open for tours.
SANTA @ WILDBIRD SHACK: Experience another holiday event on Saturday (Dec. 8) from 2 – 4 p.m. when Santa visits The Wildbird Shack (854 E. Northwest Hwy.) Get your photo taken with Jolly Old St. Nick. Pets are welcome! For more info, visit www.wildbirdshack.com or call 847/873-0409.
NATIONAL INFLUENZA WEEK: The CDC (Centers for Disease Control) designates Dec. 2 – 8 as National Influenza Week and it serves as a reminder that it is not too late to get vaccinated against the virus. The vaccine can take up to two weeks to become fully effective.  An annual flu shot is recommended for everyone 6 months of age and older. Individuals should consult their doctor or pharmacist, who can answer questions and help determine an appropriate vaccination.
SNEAK PEEK @ 2019 TAX BILLS: While taxes aren't due until March 1, Cook County Treasurer Maria Pappas has posted the amount due for the first installment of property taxes owed for 2019. By releasing the first installment amounts now, Pappas is giving property owners who paid early last year the opportunity to create an itemized deduction they otherwise might not have. The information is available on the treasurer's website, www.cookcountytreasurer.com. Click on the purple box titled "Your Property Tax Overview" and enter a property's unique property identification number.
KUDOS & APPLAUSE: The Mount Prospect Public Works Department recently received a 2018 Illinois Sustainability Award from the University of Illinois Sustainable Technology Center. The award honors organizations for significant achievements in energy, efficiency, waste reduction, pollution prevention and environmental programming. In 2017, the Village successfully diverted 35 percent of residents' waste from the landfill. In 2018, Mount Prospect adopted an organics recycling program, allowing the addition of compostable organic material into residents' yard waste. Mount Prospect is only the third municipality in the Chicago metro area to implement a weekly curbside textile pick up and recycling program. For more information about the Mount Prospect Public Works Department and the recycling programs it offers to residents, visit www.mountprospect.org/publicworks.
NEARBY HAPPENINGS:
—-CHRISTMAS TREE FUNDRAISER: The Des Plaines Optimist Club holds its 63rd Annual Christmas Tree Fundraiser now through Friday (Dec. 21). Shopping hours are Monday – Friday from 4 – 8 p.m., Saturday from 9 a.m. – 8 p.m. and Sunday from Noon – 8 p.m. at the Lake Park Band Shell on Lee St. between Lee and Howard Sts. All proceeds fund children's programs.