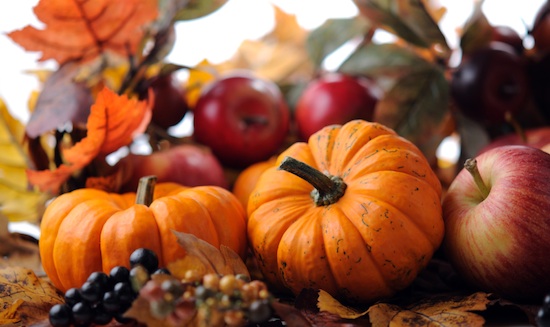 FABULOUS FALL FEST: Join the Mt. Prospect Park District for an afternoon of family fun on Saturday (Oct. 6) from 11 a.m. – 3 p.m. at Lions Park Recreation Center (411 S. Maple St.) Dress in your Halloween best and enjoy a petting zoo, hayrides, games, face painting and seasonal treats. Tickets are $5 at the door for kids ages 3-8. Adult admissions is free of charge!
YOUTH OBSTACLE COURSE RACE: Work your way through a 1.25-mile (2K) Race designed with 10-14 natural and man-made obstacles on Saturday (Oct. 6) beginning at 9:30 a.m. at Woodland Trails Park (1500 E. Euclid Ave.) Challenge your physical prowess! The race is held completely within the Woodland Trails Park so there are no street crossings. All participants will receive a t-shirt, medal, goodie bag and bragging rights. For more information about the registration process, visit https://www.rtpd.org/the-trails-challenge
FARMERS' MARKET: The Lions Club has extended the stay of the Mount Prospect Farmers' Market until Oct. 21. Stop by on Sunday (Oct. 7) from 8 a.m. – 1 p.m. to enjoy the bounty of the harvest. As always, fresh fruits, vegetables, gourmet items and local artisan crafts are available. Make the Market part of your routine stops this weekend!
BIKE RIDE: Enjoy the cooler temperatures by taking a bike ride with the Mt. Prospect Bike Club on Sunday (Oct. 7) from 8 – 10:30 a.m. Meet at Starbucks (90 E. Northwest Hwy.)
COLUMBUS DAY CLOSINGS: Mount Prospect Village Hall (50 S. Emerson St.) and Mount Prospect Public Works (1700 W. Central Rd.) will be closed to the public on Monday (Oct. 8) for Columbus Day. Both offices will re-open on Tuesday (Oct. 9.)
ELECTRONICS RECYCING: Responsibly dispose of unwanted electronics on Wednesday (Oct. 10) from 10 a.m. – Noon at the Mount Prospect Public Works facility (1700 W. Central Rd.) Items left outside of designated hours will not be collected. Only a few weeks remain as this service closes the 2018 season on Oct. 31. The program will resume in April, 2019. For more information, contact the Public Works Department at 847/870-5640.
JAN SCHAKOWSKY'S OFFICE: Meet privately with a representative from the office of Ninth District Congresswoman Jan Schakowsky on Wednesday (Oct. 10) anytime between 2 – 5 p.m. at the Main Branch of Mount Prospect Public Library (10 S. Emerson St.) Ask your questions about immigration, visas, Medicare, Social Security, Veterans' benefits and other federal services and benefits. Representatives from the Congresswoman's office visit every Wednesday. This meeting will be on the Second Floor in Study Room 2B for the month of October while the Lobby renovation is underway. A new location will be posted for subsequent meetings.
SENIOR HEALTH FAIR: State Representative David Harris will host a Senior Health Fair on Thursday (Oct. 11) from 9 a.m. – Noon in the Mount Prospect Village Hall Community Room (50 S. Emerson St.) Services include flu shots, glucose testing, hearing screening and 35 presenters from local health agencies. As October is Senior Health Month, the Village's Human Services Department will host weekly events that will take place in Village Hall. For more information, contact Human Services at 847/870-5680.
NEARBY HAPPENINGS:
—-THE SKIN OF OUR TEETH: See the Thornton Wilder classic playing in the Footlik Theater of Oakton Community College (1600 E. Golf Rd. DP.) Performances are Friday and Saturday (Oct. 5 and 6) 7:30 p.m.; Sunday (Oct. 7) 2 p.m. Tickets are $12 for general admission, $10 for students/seniors and $8 for groups of 15 or more. Purchase online at https://www.oakton.edu/about/thearts/performing_arts_center/tickets/ or call 847/635-1900.
—-AUTUMN HARVEST: Enjoy a family friendly fall day on Saturday (Oct. 6) from 11 – 3 p.m. at North School Park (East Eastman St. and Evergreen Ave. AH.) A petting zoo, food vendors, hayrides and a scarecrow-building contest are just some of the day's highlights. This is a free event. For more info, visit www.ahpd.org/events/autumn-harvest-fest.
—-AMERICAN SIGN LANGUAGE: Children ages 5-12 are invited to discover how American Sign Language originated in the 19th century and learn basic signs on Sunday (Oct. 7) 1 p.m. at the Des Plaines History Center (781 Pearson St. DP.) For details, visit http://www.desplaineshistory.org/programs-events-flyer/
—-STAYING SAFE ONLINE: Find out how to avoid being a victim of identity theft, fraud or scams on Tuesday (Oct. 9) from 10 – 11 a.m. during a program held at Wheeling Township Headquarters (1616 N. Arlington Heights Rd. AH.) Presented by the office of Illinois Comptroller Susana Mendoza, attendees will get tips on how to identify potential scams/fraud and how to protect against identify theft. To register, call 847/259-7730.