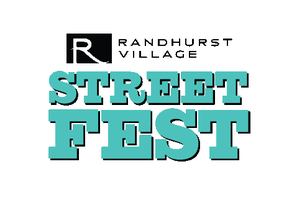 FISHING DERBY: Set aside Saturday (Sept. 8) from 9 – 11:30 a.m. and make your way to Clearwater Park (1717 W. Lonnquist Blvd.) for a family fishing event with the Mt. Prospect Park District. Worms will be provided for bait, but bring your own rod, reel and tackle. Register your child for this fun experience. Tickets are $8/R and $12/NR. Visit www.mppd.org for details and register with code 34939.
RANDHURST STREET FEST: Summer may be waning but there is still a party vibe in Mount Prospect!  Randhurst Village is bringing the community together on Saturday (Sept. 8) for an afternoon of food, live performances and more in an outdoor venue from Noon – 5 p.m. located between the Center Court and AMC Theatres. New this year is a beer/wine area sponsored by BlackFinn Ameripub. The popular band, 7th Heaven will headline the event from 3 – 5 p.m. Exhibits, non-profit, and civic organizations will be on hand to offer their unique services to families. Kids will have fun in The Animal Zoo located in the Kid's Zone. For more info on the day's events, visit www.randhurstvillage.com or call Randhurst Village offices at 847/259-0500.
COFFEE WITH COUNCIL: Discuss anything "Mount Prospect" with Village Department Heads and elected officials on Saturday (Sept. 8) from 9 – 11 a.m. in the Community Room of Mount Prospect Village Hall (50 S. Emerson St.) Enjoy a complimentary cup of coffee while you chat. Coffee with Council meets the second Saturday of every month.
BEAUTIFUL BUGS: The Volkswagon Beetle is on display at the Bluesmobile Cruise Night on Saturday (Sept. 8) from 3 -9 p.m. in the Metra East Commuter Lot (Emerson St. and Northwest Hwy.)  Only a few weeks remain until Cruise Night closes for 2018.
MARCHE FRANCAIS: The French Farmers' Market makes its return on Sunday (Sept. 9) from 8 a.m. – 1 p.m. along Prospect Ave, between Maple and Emerson's Streets – (this is a new location from the regular Farmers' Market.) Celebrating Mount Prospect's relationship with French Sister City, Sevres, the Market will feature one-of-a-kind items, French linens, jewelry, and much more. Don't miss this opportunity to find a unique treasure and get a taste of France! The regular Farmers' Market will run concurrently at its usual location – the East Commuter lot, Northwest Hwy. and Emerson St.
CAPANNARI CONCERT: Enjoy a concert in the park on Sunday (Sept. 9) from 5 – 7 p.m. when Mulligan Stew performs on the grounds of the ice cream shop (10 S. Pine St.) Cap off the night with a yummy confection. Show your Mount Prospect Library card to receive 10 percent off your purchase (offer valid at Capannari until Sept. 30.)
AARP SMART DRIVER PROGRAM: Do your driving skills need a tune-up? If age-related physical changes or other issues are  impacting your driving experiences, sign up for this program on Monday and Wednesday (Sept. 10 and 12) from 5:30 – 9:30 p.m. at Wheeling Township Headquarters (1616 N. Arlington Heights Rd. AH) The cost is $15 for AARP members; $20 for non-AARP members. Checks should be made payable to AARP and mailed or dropped off at the Township office prior to the first class. To register, call 847/259-7730.  Additional dates are scheduled for October and December.
SUMMER SUPPERS: Nutritional meals are served to those in need from 6:30 – 8 p.m. on the following dates (locations noted with an * offer shower facilities): Friday (Sept. 7) Christus Victor Lutheran Church* (1045 S. Arlington Heights Rd. EGV.); Saturday (Sept. 8) St. Alphonsus Catholic Church (411 N. Wheeling Rd. PH.); Sunday (Sept. 9) Christian Church of Arlington Heights (333 W. Thomas AH); Monday (Sept. 10) St. Mark Lutheran Church (200 S. Wille); Tuesday (Sept. 11) Kiwanis Club of A.H. at Faith Lutheran Church (431 S. Arlington Heights Rd. AH); Wednesday (Sept. 12) All Saints Lutheran Church* (630 S. Quentin Rd. PAL.); Thursday (Sept. 13) Our Redeemer Lutheran Church (304 W. Palatine Rd.)
MEDICARE PART D CHOICES: Open Enrollment for Medicare Part D Prescription Drug Choices is October 15 – December 7. Learn about the choices that can insure you receive the prescriptions you require at the most beneficial cost. Attend a program on Tuesday (Sept. 11) at one of two times: 10 – 11:30 a.m. or 1:30 – 3 p.m. at Wheeling Township Headquarters (1616 N. Arlington Heights Rd. AH.) SHIP Program Coordinator Lou Barnett will explain how Medicare Part D works, and how SHIP counselors can help you make the best choice. The session includes a live internet demonstration and information on how and when to enroll and/or change plans.
RULES OF THE ROAD REVIEW: Seniors and/or persons with disabilities are invited to a free, one-session Secretary of State Review Course on Thursday (Sept. 13) from 9:30 – 11:30 a.m. at Wheeling Township Headquarters (1616 N. Arlington Heights Rd. AH.) The review combines an explanation of the driving examination with a practice written test. Call 847/259-7730 to register. Can't make it to this one? Register for the Thursday (Nov. 8) session.
NEARBY HAPPENINGS:
—-LINKEDIN VISIBILITY: Enhance your presence in the job market by learning how LinkedIn can help. Attend a program on Monday (Sept. 10) from 7 – 9:15 p.m. at Saint Hubert Ministry Center (729 Grand Canyon HE.) LinkedIn speaker Bruce Bixler will lead the discussion. Questions about the event can be emailed to Bob Podgorski at Careerguy1@gmail.com.
—-DIST. 21 REFERENDUM MEETING: Wheeling Township Elementary School District 21 will host the first of three town-hall meetings on Tuesday (Sept. 11) at 7 p.m. at Holmes Middle School (221 S. Wolf Rd. WHEELING). The town-hall will offer information and answer questions about the Nov. 6 tax increase referendum to fund building upgrades. The district has is also providing an email address, referendum@ccsd21.org where residents can send questions. The remaining town-halls will take place on Monday (Sept. 24) at London Middle School and on Tuesday (Sept. 25) at Cooper Middle School.