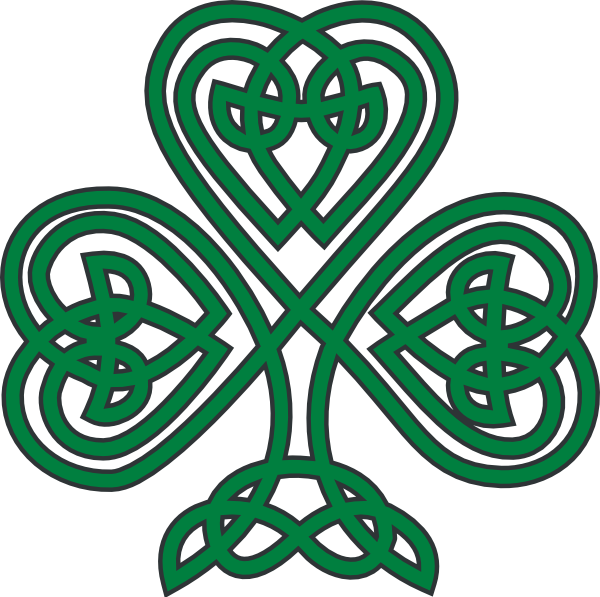 ARBOR DAY: Join the Village of Mount Prospect Public Works Department on Friday (April 27) at 10 a.m. for a tree planting ceremony at Lions Park Elementary School (300 E. Council Trail.)  Mount Prospect residents can join in the effort in planting trees. Contact the Public Works Department at 847/870-5640 for more information about diversified tree species that are appropriate for planting in this area. This is the 33rd consecutive year Mount Prospect has received the Tree City USA Award from the Arbor Day Foundation.
NEW TRAFFIC PATTERN: A new traffic pattern for Busse Ave. west of Main Street (Elmhurst Rd.) and temporary closing of sidewalks in that area is now in place. The west portion of Busse Ave. near the intersection with Wille St. is closed. One-way westbound traffic on Busse is routed north by way of a temporary road to the public alley, which accesses both Main and  Wille. Directional signs are posted. This traffic pattern establishes what will become the final roadway design once construction is completed by June 2019. The public sidewalk along Northwest Hwy. between Wille and Main is closed, as well as the public sidewalk along the east side of Wille from the alley (south of Village Centre Condominiums) to Northwest Hwy.  At this time, pedestrian sidewalk access is available on the south side of the alley.
IRISH FEST: Celebrate all things Irish on Friday (April 27) from 5 – 11 p.m. and Saturday (April 28) from 11 a.m. – 11 p.m. in the Chase Building Parking Lot (111 E. Busse Ave.) Friday's entertainment includes They Might Be Irish featuring Matt Rowley at 5:30 p.m. and Larkin & Moran Brothers at 8 p.m. Saturday's lineup includes Irish Dancers – four local Irish Dance Companies from 11 a.m. – 2:30 p.m.; The Dooley Brothers at 3 p.m.; The Tooles at 5:30 p.m. and They Might Be Irish featuring Matt Rowley at 8 p.m. Eats and drinks will be aplenty featuring Harrington's corned beef and fish 'n chips and Firefighters Local Union 4119 with burgers and hot dogs. The Beer Tent will offer Guinness, Harp, Half and Half, Miller Lite, and wine. Vendors inside the heated tent include Galway Bakers with breads, scones and treats; The Irish Boutique will be offering hats, sweaters and more; and the Mount Prospect Junior Women's Club will offer soft drinks, tchotchkes and Irish swag.
PRESCRIPTION DRUG TAKE BACK DAY: The DEA has designated Saturday (April 28) as National Prescription Drug Take Back Day. Drop off unwanted or expired drugs from 10 a.m. – 2 p.m. at the following nearby police departments: Mount Prospect (112 E. Northwest Hwy.), Des Plaines (1418 Miner St.), Prospect Heights (14 E. Camp McDonald Rd.); Rolling Meadows (3600 Kirchoff Rd.);  Arlington Heights (33 S. Arlington Heights Rd.), Elk Grove (901 Wellington Ave.) and Glenview (2500 E. Lake Ave.)
RUMMAGE SALE: Find a treasure and shop for a homemade treat on Saturday (April 28) from 10 a.m. – 4 p.m. at Grace Lutheran Church (1624 E. Euclid Ave.) For more info, visit www.checkgrace.org.
D26 COMMUNITY ENGAGEMENT: Learn about programming and facility options within River Trails School District 26 at a public session on Monday (April 30) from 6:30 – 8 p.m. in the café of River Trails Middle School (1000 N. Wolf Rd.) District 26 covers portions of Mount Prospect and Prospect Heights south of Camp McDonald Road and east of Elmhurst Road, including Randhurst Village, and Des Plaines north of Central Road.
SCHOOL BOARD MEETING: The regular school board meeting in River Trails School District 26 will be held on Tuesday (May 1) 7 p.m. in the Educational Service Center (1900 E. Kensington Rd.)
LAST CALL FOR STICKERS: The 2018-2019 vehicle stickers for Mount Prospect residents must be displayed by Tuesday (May1) Stickers can be purchased on Friday (April 27) from 8:30 a.m. – 5 p.m. at Mount Prospect Village Hall (50 S. Emerson St.) The Finance Department will offer special extended hours on Saturday (April 28) from 9 a.m. – Noon. For more info, visit Village of Mount Prospect at www.mountprospect.org or call the Finance Department at 847/392-6000.
ELECTRONICS RECYCLING: Responsibly dispose of unwanted electronics on Wednesday (May 2) from 10 a.m. – Noon at Mount Prospect Public Works facility (1700 W. Central Rd.) Items left outside of designated hours will not be collected. This service is available every Wednesday through October.
COMMUNITY BLOOD DRIVE: Give the gift of life on Thursday (May 3) by donating blood from 3 – 7 p.m. in the Community Room of Mount Prospect Village Hall (50 S. Emerson St. Walk-ins are welcome. For more info, call 847/392-6000.
WDCB'S JAMMIN' IN THE STACKS: This popular event returns on Friday (May 4) 7 – 8:30 p.m. at Mount Prospect Public Library (10 S. Emerson St.) Saxophonist and composer Gregory Dudzienski will perform. Mr. Dudzienski has played with many jazz and popular music artists including The Jimmy Dorsey Orchestra, Tito Puente, Marian McPartland, Maureen McGovern, The Virginia Symphony Orchestra, the O'Jays and The Temptations. This program is presented  with funding from the Elizabeth Clough Fund. Registration is required  by calling the Library at 847/253-5675 or by visiting the website calendar at www.mppl.org.
NEARBY HAPPENINGS:
—-NEVERLY BROTHERS: Enjoy a history tour of rock from 1955-1965 on Friday (April 27) 7:30 p.m. at Metropolis Performing Arts Centre (111 W. Campbell St. AH.) The first half of the concert pays tribute to 1950s American Rock n' Roll pioneers. The second half focuses on the 1964 British Invasion bands. Tickets are $30 – $35. For more info or to purchase tickets, visit www.metropolisarts.com.
—-SPRING SWEEP: A document shredding and recycling event takes place on Saturday (April 28) from 9:30 a.m. – 12:30 p.m. at Arlington Racetrack (2200 W. Euclid Ave. AH.) Residents from Arlington Heights and any SWANCC community may participate. For documents, up to six legal file size boxes or paper bags per vehicle will be accepted. Acceptable electronics include answering machines, camcorders, cameras, and DVD and CD players (no disks), cellphones, computer monitors among other items. Old, usable bikes will  also be accepted. For more info on all SWANCC recycling programs, visit www.swancc.org or call 847/724-9205.