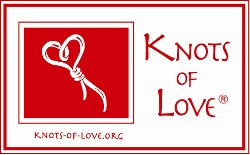 KNOTS OF LOVE: Bring comfort to a child fighting cancer  by joining others to create blankets on Friday (Feb. 9) from 4 – 9 p.m. during Lions Park Knots of Love event at Prospect High School (801 Kensington Rd.)  Knots of  Love  is in memory of Lauren Graver, a 10-year-old Lions Park Elementary School fourth grader who succumbed to the disease December 23 following a two-year battle. Participants should bring two pieces, 1-1/2 yards each of coordinating fleece, fabric scissors and a ruler. The blankets will be individually washed by volunteers and sent to children battling cancer in the Advocate Lutheran General Hospital's Pediatric Unit by late February or early March. Last year more than 600 blankets were made.
COOKBOOK SALE: Watch the snow fall from your kitchen window with a new cookbook or two in hand!  The Friends of Mount Prospect Public Library holds its Cookbooks Only sale on Saturday (Feb. 10) from 10 a.m. – 2 p.m. at the Main Branch (10 S. Emerson St.) Expand your palette and discover new recipes from gently used cookbooks. For more info, call 847/253-5675.
COFFEE WITH COUNCIL: Discuss anything Mount Prospect with elected officials and Village department heads while enjoying a complimentary cup of coffee on Saturday (Feb. 10) from 9 – 11 a.m. at Mount Prospect Village Hall (50 S. Emerson St.) Coffee with Council meets the second Saturday of each month and all are welcome. Coffee with Council meets the second Saturday of each month. For more info, call 847/392-6000.
UNBELIEVABLE CHOCOLATE RAFFLE: This is the final weekend to satisfy your (or a Valentine's) sweet tooth with decadent chocolates and other treats while supporting the Mount Prospect Library Foundation.  Visit the Lobby of the Main Branch (10 S. Emerson) now through Sunday (Feb. 11) and purchase raffle tickets for a chance to win a specialty themed basket. Tickets are $2 each or six for $5. The drawing will be held at 3 p.m. Sunday (Feb. 11) and winners need not be present. All proceeds benefit the Foundation, which raises funds for special programming and events at the Library that otherwise would not be available through public funding.
MIRACLE HOUSE FUNDRAISER: Lend your support to women struggling with alcohol addiction by attending a gala for Mount Prospect-based Miracle House on Saturday (Feb. 10) from 6 -11 p.m. at  Manzo's  Banquets (1571 Elmhurst Rd. DP.) Guests will enjoy dinner, dancing, hear a speaker, and participate in a silent auction or 50/50 raffle. A psychic will also be on hand to give readings!  Miracle House has a three-month live-in program and holds AA meetings six times per week.
JAZZ NIGHT: Heat up your Saturday (Feb. 10) from 7:30 – 10 p.m. by taking in the smooth sounds of jazz ensemble  Multiplicity  when they perform at Friendship Park Conservatory (395 W. Algonquin Rd. DP.) These Chicago based musicians draw from varied eras and musical styles including Duke Ellington, Paul McCarthy, Joni Mitchell, John Lennon and others. A cash bar is available with complimentary light appetizers and dessert. Tickets are $25 in advance; $30 at the door. For more info, visit www.multiplicity.me.
MPFD RECEIVES GRANT: The Mount Prospect Fire Department was recently awarded a Community Action Grant from Illinois Heart Rescue to assist with CPR training efforts. The grant provided financial assistance in the form of CPR training material to nonprofit, government/municipal/district agencies within the state of Illinois. As part of the grant, the fire department received three CPR and AED training kits. For more info, call 847/818-5253 or visit www.mountprospect.org.
PHONE SCAM ALERT: Cook County Sheriff Thomas Dart warns residents of a phone scam in which the caller claims to be a member of the sheriff's office and makes a notification of an allegation against the victim and that payment is required. The sheriff's office DOES NOT make such notifications by phone nor does it ask for payment over the phone. To avoid becoming a victim, people are advised to never give personal information and to hang up. Anyone who believes they are a victim of this scam should call the sheriff's police at 708/865-4896.
BLACK HISTORY MONTH: From now through Friday (March 16) enjoy an exhibit by artist and educator Sandra Bridges at the Koehnline  Museum of Art, Oakton Community College (1600 E. Golf Rd. DP.) The Museum is open from 10 a.m. to 6 p.m.  Monday through Friday and from 11 a.m. – 4 p.m. on Saturday. For details, call 847/635-2633 or visit www.oakton.edu/museum.