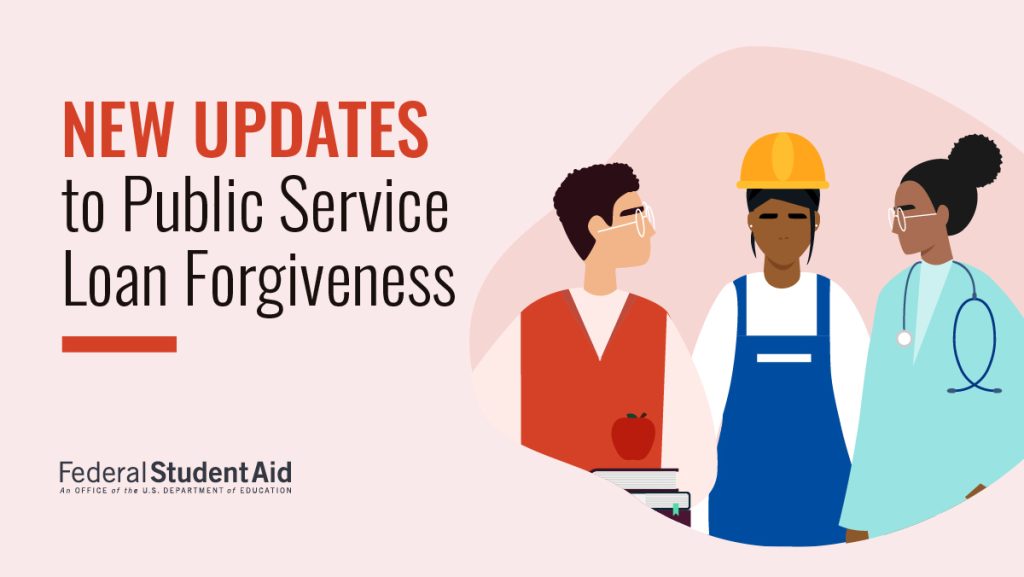 Do you work in public service such as a government agency (federal, U.S. Military, state, local, or tribal) or certain non-profit organizations? If you work in public service and you have student loans, you may be eligible for the Public Service Loan Forgiveness program.
Public Service Loan Forgiveness (PSLF) allows qualifying federal student loans to be forgiven after 120 qualifying payments (10 years), while working for a qualifying public service employer.
In 2021, the U.S. Department of Education announced a change to PSLF program rules for a limited time because of the COVID-19 national emergency.
Under the new rules, once you take the necessary steps, any prior federal student loan payment made will count as a qualifying payment, regardless of loan type, repayment plan, or whether the payment was made in full or on time. All you need is qualifying employment.
This change will apply to student loan borrowers with Direct Loans, those who have already consolidated into the Direct Loan Program, and those who apply to consolidate into the Direct Loan Program by Oct. 31, 2022.
For more information visit studentaid.gov/announcements-events/pslf-limited-waiver