Artificial intelligence (AI) has become an integral part of our lives, transforming the way we interact with technology. Generative AI tools such as Open AI's ChatGPT, Google's Bard and Microsoft's Bing chatbot use a conversational model to generate text based on human prompts. If you're curious to learn more about this technology and explore the capabilities of ChatGPT, the library has some great resources. 
Online Resources 
Learning about new technologies is simplified with online library resources. Each of these online resources is available in the library or remotely with your Mount Prospect Public Library card and PIN. 
LinkedIn Learning: Watch a short video or take a full course to learn more about how large language models (LLM) and Chat GPT work. Try searching for "AI, "LLM" or "ChatGPT" to find a list of courses. For some quick tips on using AI techology in your professional life, check out "Nano Tips for Using ChatGPT for Business with Rachel Woods." 
O'Reilly for Public Libraries: Search for "ChatGPT" to find an entire playlist of resources on the subject of ChatGPT, created by O'Reilly's editorial team. Here's the description:  "The potential applications of ChatGPT are endless, but what's behind this state-of-the-art AI technology? Explore ChatGPT in-depth as you get up to speed on the transformer architecture of GPT models, developments in generative AI, building applications with GPT-based models, and more."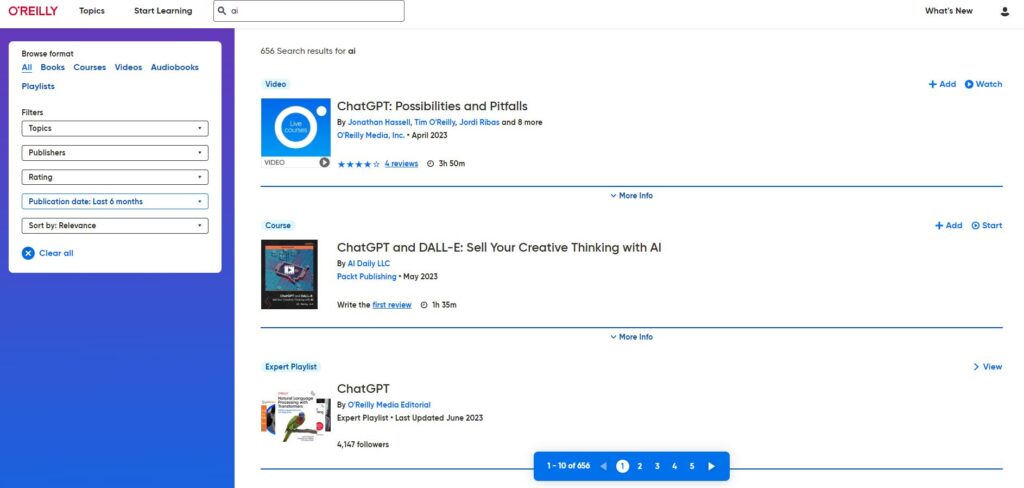 Books 
With questions about accessing any of these resources, please contact the Research Desk.